Russian combat sorties increase in southern Ukraine - British intelligence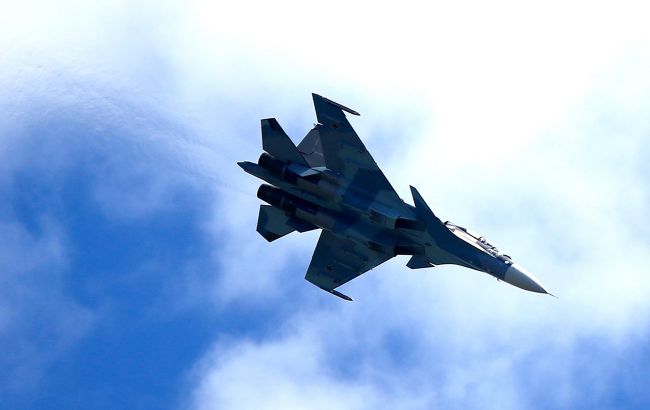 Russia uses aviation to deter Ukrainian counteroffensive
In the past two weeks, there has been an uotick in Russian tactical combat air sorties, especially over southern Ukraine. However, the activity remains lower than at the beginning of the conflict, as reported by the Ministry of Defense of the United Kingdom on Twitter.
According to the summary, this has almost certainly been in response to reports of increased Ukrainian offensive operations, as the Russian Aerospace Forces (VKS) attempt to support ground forces with airstrikes.
Despite the uptick, VKS' daily sortie rate remains much lower than the peak of up to 300 daily missions early in the war.
"Since the start of the invasion, the south of Ukraine has often been more permissible for Russian air operations compared to other sectors of the front. Over the last year, VKS has increased its use of air-to-surface weapons, such as glide bombs, which allow attack aircraft to remain well away from their targets," said the Ministry of Defense of Britain.
The use of aviation in the war

Previously, British intelligence repeatedly reported on the low activity of Russian aviation due to the effectiveness of Ukrainian air defense systems. Russian combat aircraft primarily operate over the territory controlled by Russia, which prevents them from effectively carrying out their key offensive role.
Nevertheless, throughout Russia, the Russian Aerospace Forces likely maintain a nearly untouched fleet of approximately 1,500 combat aircraft with crews, despite losing over 130 units since the start of the invasion.
A turning point in the aerial confrontation could be the acquisition of Western F-16 fighters by Ukraine, which are significantly more effective than Russian aircraft. Ukrainian pilots are set to begin training on F-16s, but it is currently unknown when these aircraft will be transferred to Ukraine.