Russian attacks on Avdiivka failed across the entire city - ISW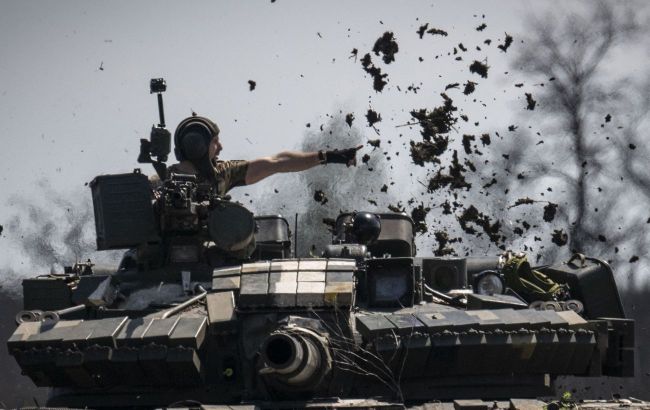 Ukrainian military (photo: GettyImages)
Russian attempts to attack Avdiivka in the Donetsk region failed over the past day - their offensive could turn into a "fight against a concrete wall," according to the Institute for the Study of War (ISW).
Sources of analysts claimed that Russian forces continued to attack areas to the north and south of Avdiivka, and geolocation images published on October 12 and 13 indicate that Russian forces advanced to the south of Krasnohorivka (5 km north of Avdiivka) and to the southeast of Pervomaiske (11 km southwest of Avdiivka).
Russian sources also published reports of previous statements regarding Russian control of the Avdiivka coking plant, and ISW found no evidence that Russian forces controlled the plant at the time of publication.
Ukrainian forces reported that they continue to repel Russian attacks around Avdiivka. A Russian military blogger noted that the Ukrainian Armed Forces are using minefields to slow down the Russian advance on the Avdiivka axis.
A Russian volunteer in the so-called "Luhansk People's Republic" 4th Brigade (2nd Army Corps, Southern Military District) stated that worn-out gun barrels reduce the accuracy of Russian artillery near Avdiivka.
He also assessed that Russian forces may "squeeze the Ukrainian perimeter" by capturing less fortified Ukrainian territory near Avdiivka. However, he expressed concerns that Russian generals might misinterpret these limited advances and attempt to accelerate their offensive efforts on Avdiivka.
The volunteer noted that such a misinterpretation could lead to Russian forces "banging against concrete fortifications" until they run out of resources.
Key findings
It is reported that the ongoing Russian offensive operations in the Avdiivka region of Donetsk region suffered setbacks throughout the entire city on October 13.
Russian military commands limit discussions of offensive operations around Avdiivka in the information space, likely attempting to adapt to previous information shocks and control any narratives reflected in the Russian information space regarding these operations.
The Kremlin is likely trying to shape Russian offensive operations around Avdiivka and other local efforts, after which Russian forces may seize the operational initiative in Ukraine.
On October 13, Ukrainian forces conducted counteroffensive actions near Bakhmut and in the western part of Zaporizhzhia region.
Russian forces continue to destroy critical infrastructure objects in Ukraine using drones and missiles, while also carrying out localized cross-border raids.
The Russian authorities arrested four lawyers representing prominent opposition figures on charges of extremism on October 13, likely to create conditions for the upcoming 2024 presidential elections in Russia.
Russian forces continued offensive actions along the Kupiansk-Svatove-Kreminna line, in the vicinity of Bakhmut, Avdiivka, Donetsk, along the Donetsk-Zaporizhzhia region border, and in the western part of Zaporizhzhia region, advancing on various segments of the front.
A Ukrainian military intelligence officer concluded that Russian forces are attempting to arm newly created military formations.
As previously reported, on October 12 and 13, Ukrainian guerrillas engaged Russian military forces in rear areas in the south of Ukraine.