Russian agent preparing attack on Ukrainian Railways detained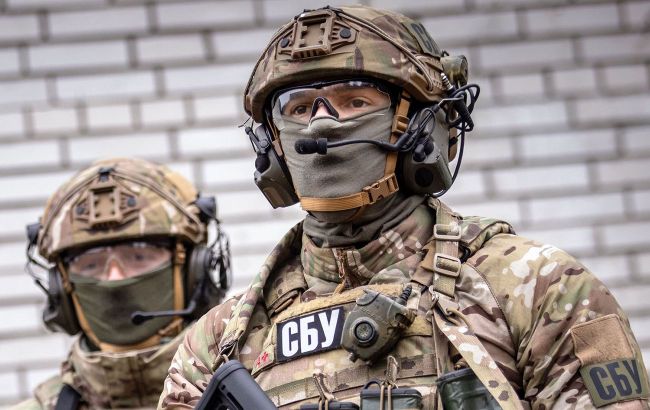 Russian agent preparing attack on Ukrainian Railways detained (facebook com SecurSerUkraine)
A Russian agent has been detained near Khmelnytskyi, Ukraine while preparing an attack on a key Ukrainian Railways (Ukrzaliznytsia) facility. According to Security Service of Ukraine (SSU), the suspect was caught installing a GPS tracker on a bridge support.
"The perpetrator was plotting a missile attack on one of Ukrzaliznytsia's strategically vital assets within the region," the SSU disclosed. It was further revealed that the individual was attempting to place a GPS tracker near a target previously identified by the occupiers. By tracking the signal from this device, the enemy intended to adjust the trajectory of the missiles to hit the infrastructure target.
"In the event of the successful execution of the enemy's mission, the Russian agent hoped to receive a monetary reward from his 'handler' at the FSS (Federal Security Service). The funds were intended to be transferred to the perpetrator's bank account," the SSU disclosed.
However, SSU operatives managed to apprehend the agent during his attempt to install the electronic device. According to investigators, the detainee is a resident of Slavuta, Ukraine, who was remotely recruited by a staff member of the "Crimean" branch of the FSS earlier this year.
During a search at the detainee's residence, law enforcement discovered a laptop, bank cards, mobile phones, and SIM cards with evidence of criminal activities. At present, the Security Service of Ukraine has informed the suspect of charges under Article 111, Part 2 of the Criminal Code of Ukraine, which pertains to state treason committed during wartime. The suspect is currently in custody and faces the possibility of life imprisonment.
Detention of Russian agents preparing sabotage at Ukrzaliznytsia
This is not the first time the SSU detains Russian agents in the midst of planning sabotage activities targeting Ukrainian Railways facilities. Previously, the SSU apprehended a Russian saboteur who had arrived from the Middle East to prepare explosive attacks on the railways.
Additionally, the SSU apprehended a Russian informant who was gathering intelligence for missile strikes and subversive actions in the Chernihiv region. This informant was found to be an associate of the previously detained saboteur who had planned explosions on Ukrzaliznytsia in the Chernivtsi region.
Unusual incidents have also occurred, such as at the end of July when the SSU detained an official from Ukrzaliznytsia who was preparing an aerial strike by Russian Federation forces using logistic routes within the Dnipropetrovsk region.