Russia will not get away with attacking Black Sea grain deal ships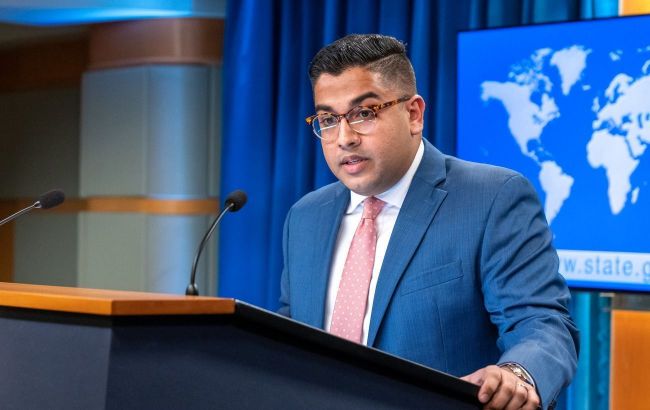 Deputy Assistant Secretary of State Vedant Patel (GettyImages)
Countries involved in the "grain deal" and whose ships remain in the Black Sea will not let Russia get away with the attack on their ships, said Deputy Head of the US State Department, Vedant Patel, during a briefing.
According to the State Department representative, there are ships from various corners of the world participating in the Black Sea Grain Deal, operating in the waters of the Black Sea. Patel emphasized that he is confident that the countries will not hesitate to respond if Russia attacks these ships.
The significance of these vessels lies in their participation in the Black Sea Grain Deal, which aims to deliver grain and products from Ukraine to nations in dire need of such supplies, added Patel.
Recent attack on the Reni port

On the night of July 24, Russian forces launched an attack on the Danube port of Reni in the Odesa region, located near the border with Romania. The attack was carried out using kamikaze drones and resulted in the destruction of a grain warehouse and reservoirs holding other types of cargo.
This aerial attack followed nearly daily shellings of the Odesa region, occurring after Russia declared its withdrawal from the grain deal.
The Romanian Ministry of Foreign Affairs reported damage to a Romanian vessel during the Russian attack on the Danube port of Reni on July 24. Fortunately, no Romanian citizens were harmed, according to the ministry.
The International Maritime Organization has called on Russia to abide by international conventions and halt threats to commercial navigation in the Black Sea.