Russia - Ukraine war: Moscow recruiting citizens of Kazakhstan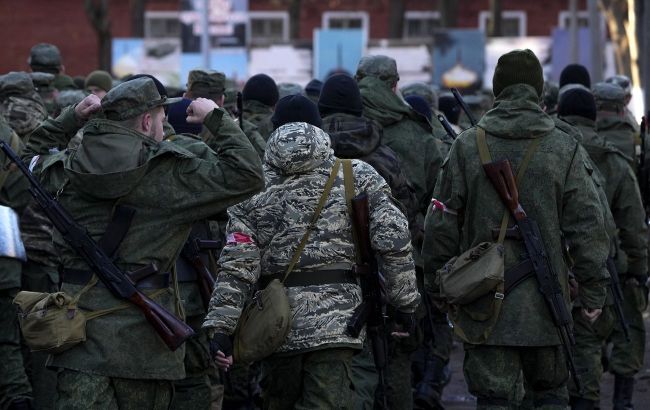 Moscow recruits residents of Kazakhstan (Photo: Getty Images)
Advertising announcements offering immediate payment of over $5000 for joining the Russian army have started appearing on the screens of Kazakh internet users, according to Reuters.
More than 3 million ethnic Russians live in Kazakhstan, which traditionally has been one of Russia's closest allies. However, the Astana government did not support the war in Ukraine.
Aimed at Kazakhs, the advertisement shows the flags of Russia and Kazakhstan and the slogan "Shoulder to Shoulder." It promises a one-time payment of 495,000 Russian rubles ($5300) to those who sign a contract with the Russian military, a monthly salary of no less than 190,000 rubles ($2000), and additional benefits.
The advertisements lead to a website that offers potential recruits the opportunity to join the Russian army in the Sakhalin region in the Russian Far East. The website indicates that it is owned by the Human Capital Development Agency of the Sakhalin region, an organization created by the local government.
Participation in foreign military conflicts for payment is illegal according to Kazakh legislation.
Recruitment of Central Asian residents
Residents of other former Soviet Central Asian countries told Reuters that some of their compatriots have joined the Russian army or Russian private groups such as the "Wagner Group." Still, recruitment usually occurs in Russia, where millions of Uzbek, Tajik, and Kyrgyz migrant workers are employed.
In Kyrgyzstan, a resident was sentenced to 10 years in May for joining Russian puppet forces in the Luhansk region of Ukraine. The Russian Ministry of Foreign Affairs stated this week that it is considering a Russian politician's request to grant Russian citizenship to this individual, for Moscow to exert pressure on Bishkek to release him and allow him to return to Russia.
There are far fewer Kazakh migrant workers abroad due to the country's wealth based on oil. However, vacancies for construction work in parts of Ukraine controlled by Russia are also advertised on Kazakh classified ad websites.
In the last two months, Russia has started forming new large formations for the war in Ukraine. However, according to British intelligence, Russia is unlikely to find enough new troops to establish even one new army without a new primary wave of compulsory mobilization.