Russia-Ukraine war end: The Cabinet of Ministers commented on timing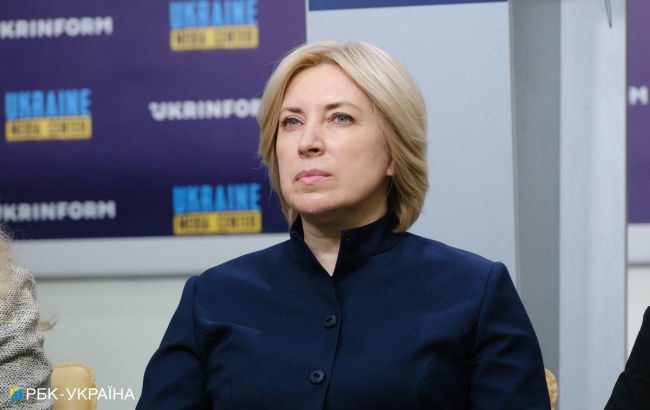 Vice Prime Minister – Minister for Reintegration of the Temporarily Occupied Territories of Ukraine, Iryna Vereshchuk (Photo: RBC-Ukraine, Vitalii Nosach)
The Vice Prime Minister – Minister for Reintegration of the Temporarily Occupied Territories of Ukraine, Iryna Vereshchuk, stated that currently, it is unknown how long the war instigated by the Russian Federation will continue. Ukraine must be prepared for a marathon.
"I don't know how long this war will last, but we must be mentally, physically, and politically prepared – in all senses, we must be prepared for a marathon, " as I wrote. The President talks about it, our military talks about it," Vereshchuk said.
According to her, during her trips to various regions, she observed how often people misunderstood the war, especially in rear areas. Vereshchuk noted that while Ukrainians want the fight to end as soon as possible, the enemy is counting on our fatigue and emotional outbursts.
"The enemy must know that we are ready and will fight for as long as necessary for them to lose," Vereshchuk added.
Responding to what every Ukrainian should do for victory, Vereshchuk stated, "I will use President Volodymyr Zelenskyy's formula: those who can fight should fight, those who can help should help. Those who cannot fight or help should not be hindered. That's it."
At the same time, the Vice Prime Minister and Minister for Reintegration of Temporarily Occupied Territories noted that international support for Ukraine depends on the mood of the Ukrainian people. If Ukrainians are ready to fight and win, the world will assist the country more.
Frontline situation
As reported by the Institute for the Study of War (ISW), Ukrainian soldiers have advanced towards the second line of defense of the occupiers in the Zaporizhzhia region. This further expands the breakthrough of Russian defensive lines in the area.
In particular, soldiers have moved north of Bakhmut and seized Russian forward positions.