Russia threatens Moldova with deteriorating relations over diplomats' expulsion: Sandu responds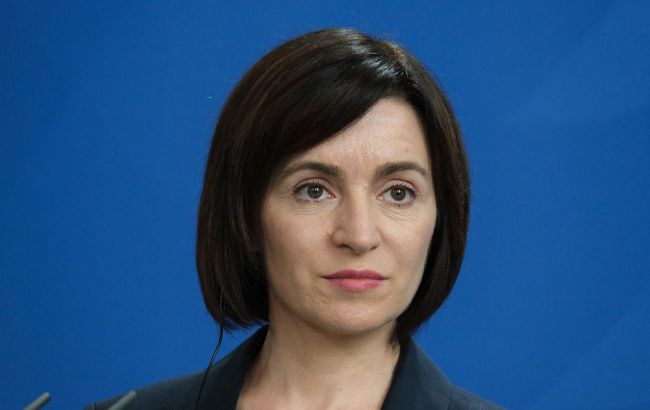 Maia Sandu, the President of Moldova (Photo: Getty Images)
The Russian Ministry of Foreign Affairs has started threatening Moldova after Chisinau expelled diplomats from the aggressor country, according to NewsMaker.
Russian threats
The Russian Ministry of Foreign Affairs referred to the reduction of staff at the Russian Embassy in Moldova as an "unfriendly step that will have consequences for the relations between the countries."
Moreover, the ministry complained that due to this move, embassy staff wouldn't be able to provide "appropriate volumes and terms for the provision of consular services."
Sanda's response
Moldova's President Maia Sandu responded sharply to Russia's actions.
"I am confident that the staff of the Russian embassy is sufficient to provide quality services. Overall, our relations with Russia have sharply deteriorated after Russia attacked Ukraine, killing innocent people, and destroying towns and villages in Ukraine," emphasized the head of state.
Background
Recently, there was information in the media about Russia placing spy equipment on the building of its embassy in Chisinau. The country's authorities confirmed these reports.
Following this, Moldova demanded that Russia reduce the number of embassy staff by 45.
Yesterday, on August 14, the country saw the departure of 22 diplomats and 23 technical personnel representatives from the diplomatic mission of the Russian Federation.