Russia seeks to destabilize Ukraine by blowing up ZNPP - Zelenskyy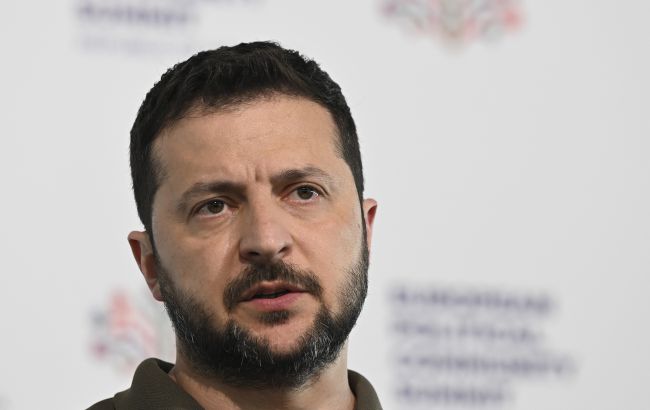 President of Ukraine Volodymyr Zelenskyy (Getty Images)
Russia seeks to destabilize Ukraine by plotting to blow up Zaporizhzhia Nuclear Power Plant, said Ukrainian President in an interview with NBC News.
Ukrainian President Volodymyr Zelenskyy accused Russia of planning to detonate the Zaporizhzhia Nuclear Power Plant in order to destabilize the situation in Ukraine and put pressure on Kyiv to end the conflict.

"Russia wants to blow up the Zaporizhzhia Nuclear Power Plant because, just like with the Kakhovka Dam, they are not interested in Ukraine's safety. They constantly seek to create destabilization here, and they want the world to put pressure on Ukraine for the solution they want to end this conflict," Zelenskyy said.
The Ukrainian president emphasized that the war is dragging on due to the supply of weapons in small quantities. He called on the West to accelerate military aid to ensure Ukraine's swift victory over the Russian occupiers. "If we receive a massive supply of military equipment currently held by our partners, we will reach victory faster," Zelenskyy said.
Situation at Zaporizhzhia Nuclear Power Plant
During the first weeks of the full-scale invasion of Ukraine, Russian occupiers seized the Zaporizhzhia NPP. They have stationed military equipment at the facility, mined the territory, and subjected it to shelling. The invaders also continue to terrorize the personnel of the power plant and the residents of Enerhodar city.
After the destruction of the Kakhovka Hydroelectric Power Plant by Russian forces, there is a threat to the cooling of the reactors at the Zaporizhzhia NPP, which rely on water from the Kakhovka Reservoir.
Yesterday, while visiting the Zaporizhzhia NPP, the head of the International Atomic Energy Agency (IAEA), Rafael Grossi, reported that the situation at the facility is serious following the destruction of the Kakhovka HPP. However, it is currently in the process of stabilization.