Russia's war not leading to victory, but profit - Ukrainian Presidential Office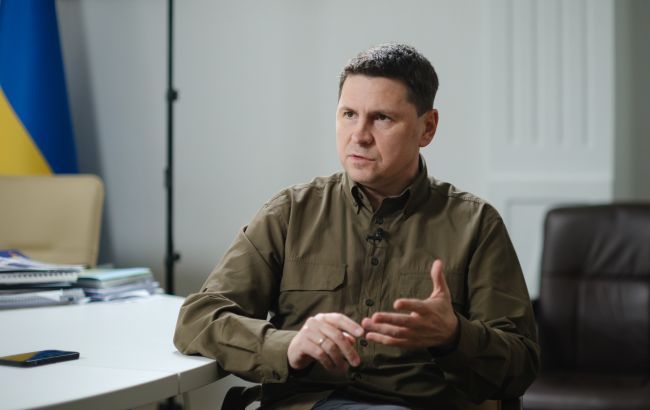 Photo: Mykhailo Podolyak, the Advisor to the Head of the Office of the President of Ukraine
Russia will not win the war, but it is currently highly profitable for the aggressor country, as it is willing to pay more for sanctioned goods, said Mykhailo Podolyak, the Advisor to the Head of the Office of the President of Ukraine, in an interview with RBC-Ukraine.
He was asked why adopting the eleventh package of EU sanctions against Russia is progressing so slowly. These sanctions are aimed at curbing various sanctioned deliveries to the aggressor country. Moreover, some countries are concerned that restrictions could harm their companies in global markets.
According to Podolyak, Western countries understand that Russia will not win. They also understand that security is much more profound than at the beginning or middle of the war.
"They understand that Ukraine will control and moderate the war. So, what will you think about? You are not in danger. You can only think about making some extra money," he said.
Furthermore, the President's Office Advisor noted that Russians are currently paying a premium - two, three, or even five times more for the same product.
"No one wants to talk about it in the world - it's business. No problems, no morals. This business existed ten years ago and a hundred years ago," he added.
Podolyak emphasized that "it is extremely profitable to make money in Russia today." However, Ukraine, as a state, is still working enough to implement these sanctions.
Indeed, the Yermak-McFaul International Expert Group is taking care of the sanctions, constantly emphasizing the need to find opportunities and develop safeguards that prevent Russia from circumventing sanctions through third countries that block specific sectors.
Sanctions Against Russia
Throughout 2022, EU countries imposed ten packages of sanctions against Russia for its invasion of Ukraine.
On May 9, the President of the European Commission, Ursula von der Leyen, stated in Kyiv that the new sanctions would aim to prevent Russia's circumvention of existing trade restrictions.
Trade losses under this proposal are estimated at 500 million euros, compared to 11 billion euros in the previous round.
However, EU countries cannot agree on new sanctions and continue to debate how stringent the measures should be to ensure their enforcement.