Russia's spy drones actively collecting information from front line - Defense Forces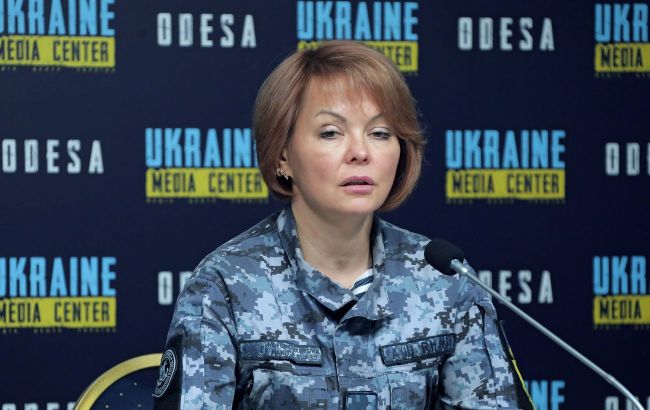 Natalia Humeniuk, Head of the United Coordinating Press Center of Security and Defense Forces of the South of Ukraine (Photo: Getty Images)
Russian reconnaissance drones have started gathering information along the front line and in deeper regions, according to Natalia Humeniuk, the Head of the United Coordinating Press Center of Security and Defense Forces of the South of Ukraine.
"We are observing the work of unmanned reconnaissance vehicles, which, at this stage, we can state collecting information not only along the front line but also attempting to approach from the sea and monitor the situation in more inland regions," Humeniuk stated.
Furthermore, she mentioned that even the presence of the Russian naval group in the Black Sea has signs that unmanned reconnaissance vehicles may be on board.
"And this is done to expose the surface situation, not only on the surface but also along the coast," added the spokesperson.
Russia is preparing for new strikes on Ukraine.
Earlier, Humeniuk reported that Russian forces continue accumulating air-launched missiles as they may be preparing for mass strikes on critical infrastructure objects in Ukraine.
"We are already observing a prolonged pause in using air-launched missiles like the K-101, which they liked to use during the previous blackout. This may indicate a preparatory period that the enemy uses to accumulate this weaponry," explained Humeniuk.
At the same time, the representative of the Southern Defense Forces noted that the presence of the enemy's missile carriers in the Black Sea is a high level of missile threat in any case.
Five Russian EMERCOM ships are in the sea, including a submarine missile carrier with 4 Kalibrs.
In this context, Humeniuk pointed out the additional danger, as launches of missiles from such carriers are challenging to detect by air defense.