Russia's overnight attack on Ukraine: all reports about aftermath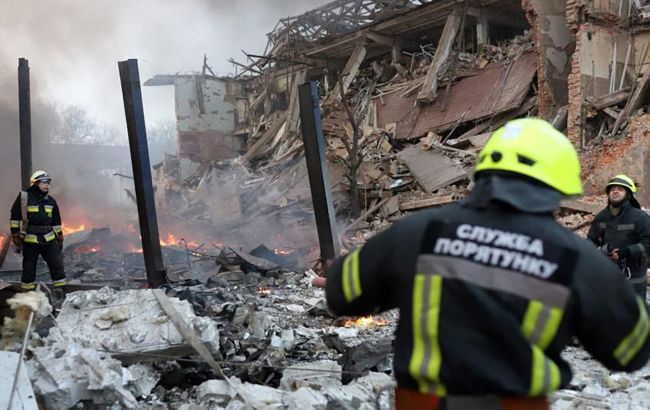 Russia attacked Ukraine with missiles and drones overnight (Getty Images)
Russia attacked Ukraine once again on the night of June 22, launching kamikaze drones and missiles. More about the aftermath of the night shelling in the following report.
Last night, Russian forces launched attacks on several regions of Ukraine. Explosions were heard in Kharkiv, Odesa, Kryvyi Rih, and Kremenchuk in the Poltava region.
According to the spokesperson for the Air Force, Yuriy Ihnat, the military detected launches of Iranian Shahed drones from the Azov Sea, as well as takeoffs of Tu-22MZ and MiG-31 aircraft.
Odessa region

Natalia Humeniuk, the spokesperson for the Southern Defense Forces of Ukraine, reported that the Odesa region was targeted by kamikaze drones during the night. She said that the air defense forces successfully intercepted and destroyed three Shahed drones, "although, unfortunately, some hits were recorded. We are assessing the situation. There are no casualties or critical impacts," Humeniuk said.
Preliminary information suggests that the enemy drone hit a storage facility.
Dnipropetrovsk region

According to the Regional State Administration, the Russian army launched a missile strike on the Lozuvatka community in the Kryvyi Rih district. Preliminary reports indicate that the occupiers fired the missiles from the waters of the Azov Sea.
The attack resulted in damage to 10 private residential houses, 1 utility structure, 2 garages, 2 vehicles, a gas pipeline, water pipeline, and power transmission lines. Fortunately, no casualties or injuries have been reported.
Russian forces conducted artillery shelling on Nikopol during the night, but no civilian casualties were reported.