Russia's losses in Bakhmut surpass Afghanistan War levels: Spokesperson for the Military Group East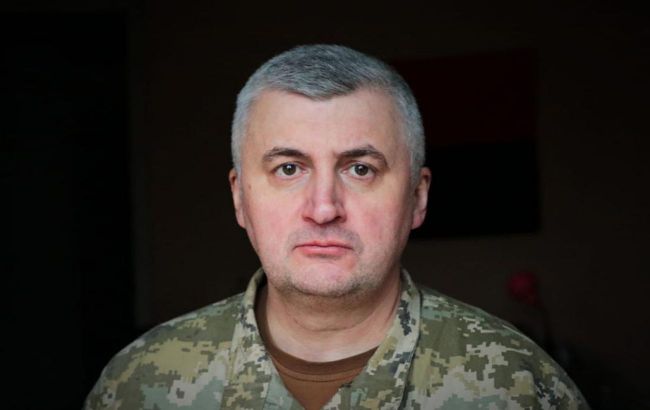 Serhii Cherevatyi, Spokesperson of the Operational Command East of the Armed Forces of Ukraine (Photo: Armyinform.com.ua).
"The enemy is redeploying all forces to the Bahamut direction in an attempt to hold their positions. Meanwhile, their casualties have already surpassed the 'figures' of the Soviet army during the war in Afghanistan, according to Serhii Cherevatyi, spokesperson for the Eastern Military Group, during Freedom broadcast.
As explained by Cherevatyi, the Bakhmut direction and the city of Bakhmut hold not only informational and propagandistic significance for the Russians but also military importance.
The losses suffered by the 21st-century army on this front are staggering, as the enemy has already "deployed" more soldiers than the Soviet army did during the war in Afghanistan. Despite Russia's continuous reinforcement to hold their positions, Ukrainian territory continues to be liberated meter by meter.
"The enemy is putting up a desperate resistance. Within the past 24 hours, they have shelled us 537 times in the Bakhmut direction, conducted three air raids, and engaged in 11 combat clashes," Cherevatyi reported.
Photo: Situation in the Bakhmut direction as of July 27 at 21:57 (Screenshot- Deep State Map).
According to the spokesperson of the Eastern Military Group, within 24 hours, our soldiers:
Eliminated 73 occupiers and injured 147.
Captured two soldiers as prisoners.
Destroyed one BMP, two self-propelled artillery units "Gvozdika," eight artillery pieces, two anti-tank missile systems, one kamikaze drone, and two field ammunition depots.
Situation in the Bakhmut direction
As reported by the commander of the Ground Forces, Oleksandr Syrskii, the situation on the front remains highly tense. At the same time, the Ukrainian Armed Forces continue to advance and liberate territory from the enemy. Specifically, in the Bakhmut direction, during the operation, our forces managed to liberate 1200 meters, despite the enemy heavily shelling our positions with artillery.