Russia's losses in Ukraine: Ukrainian Forces eliminate another 470 occupants and 31 artillery systems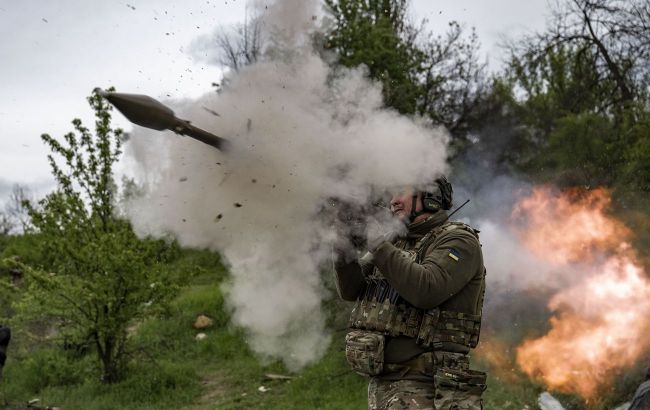 The General Staff of the Armed Forces of Ukraine has updated data on Russia's losses (Getty Images)
Russia's losses in the war against Ukraine have reached 239,480 military personnel. In the last 24 hours, Ukrainian defenders have eliminated another 470 Russian invaders. They have also destroyed 31 enemy artillery systems and 46 unmanned aerial vehicles (UAVs), reported the Ukrainian General Staff on Facebook.
As of July 16, 2023, the overall estimated losses of the enemy are as follows:
- Personnel: 239,480 (+470) individuals eliminated
- Tanks: 4,123 (+4) units
- Armored combat vehicles: 8,059 (+8) units
- Artillery systems: 4,573 (+31) units
- Multiple Rocket Launchers: 689 units
- Anti-aircraft missile systems: 430 (+2) units
- Aircraft: 315 units
- Helicopters: 310 units
- Tactical UAVs: 3,885 (+46) units
- Cruise missiles: 1,279 (+6) units
- Ships/boats: 18 units
- Military vehicles and tanks: 7,105 (+19) units
- Specialized military equipment: 683 (+6) units
The Russian Ministry of Defense has been concealing the losses of the Russian armed forces since the beginning of the full-scale invasion of Ukraine.
According to Russian media reports, with the onset of the Ukrainian forces' counteroffensive, losses among Russian officers and command personnel have significantly increased.
Deputy Minister of Defense, Hanna Maliar, said that in the southern regions of Ukraine, particularly on the Melitopol and Berdiansk directions, where intense battles are ongoing, the ratio of Ukrainian to Russian military losses stands at 1 to 5.3.