Russia's losses in Ukraine as of October 30: Another 860 troops and 1 aircraft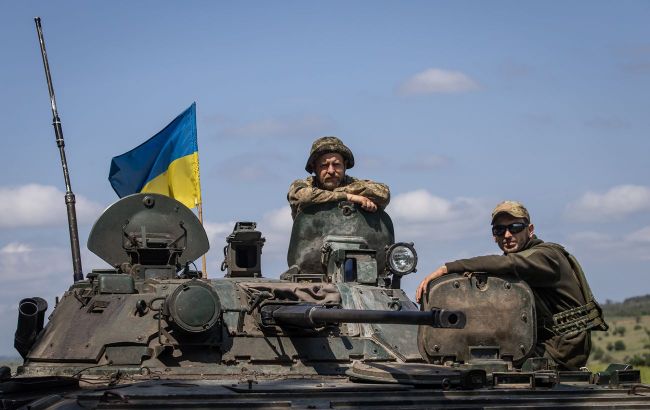 Ukrainian military (GettyImages)
Russia's losses in the war in Ukraine as of Monday morning, October 30, amounted to 860 occupiers, with the total number of casualties in the Russian army since the beginning of the invasion reaching 299,940 military personnel. In addition, the Ukrainian Armed Forces destroyed an enemy aircraft, 15 tanks, and 20 UAVs, according to the General Staff of the Armed Forces of Ukraine.
The overall Russian combat losses from February 24, 2022 to October 30, 2023 are estimated as follows:
Personnel: Approximately 299,940 (+860) individuals eliminated.
Tanks: 5,190 (+15) units.
Combat armored vehicles: 9,775 (+17) units.
Artillery systems: 7,202 (+14) units.
Multiple rocket launchers (MLRS): 834 units.
Anti-aircraft missile systems: 559 (+1) units.
Aircraft: 321 (+1) units.
Helicopters: 324 units.
UAV operational-tactical level: 5,419 (+20) units.
Cruise missiles: 1,544 units.
Warships/boats: 20 units.
Submarines: 1 unit.
Motor vehicles and tanker trucks: 9,555 (+23) units.
Special equipment: 1,014 (+2) units.
Frontline situation
According to the General Staff, Ukrainian forces continue to defend in the east and south, while conducting offensive operations in the Melitopol and Bakhmut directions. Approximately 60 combat engagements took place over the past day.
Furthermore, the spokesperson for the Tavria group of Ukrainian Armed Forces, Olexandr Shtupun, said that Russia has concentrated 40,000 personnel on the Avdiivka front and is deploying additional forces there.