Russia's losses in Ukraine as of October 11: Another 820 troops, 91 armored personnel carriers, and airplane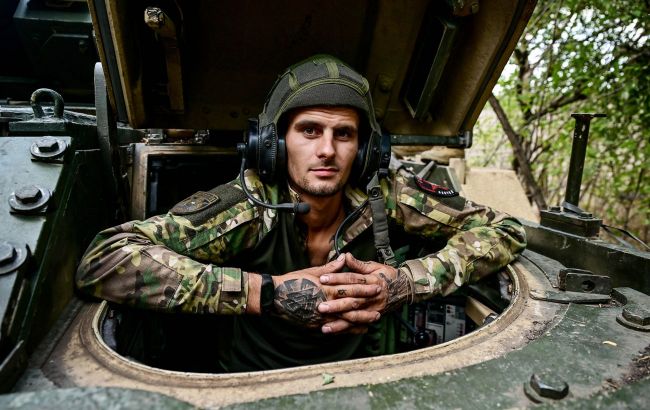 The General Staff of the Armed Forces of Ukraine has updated data on Russian losses in Ukraine (Getty Images)
Russia's losses in the war in Ukraine as of Wednesday morning, October 11, amounted to 820 occupiers, with the total losses of the Russian army since the beginning of the invasion reaching 283,900 military personnel. In addition, Ukrainian Armed Forces destroyed one aircraft and 91 armored vehicles, according to the General Staff of the Armed Forces of Ukraine.
The overall Russian combat losses from February 24, 2022 to October 11, 2023 are estimated as follows:
Personnel: Approximately 283,900 (+820) individuals eliminated
Tanks: 4,863 (+34) units
Armored fighting vehicles: 9,220 (+91) units
Artillery systems: 6,731 (+18) units
Multiple rocket launchers (RSZV): 809 (+1) units
Anti-aircraft missile systems: 545 (+1) units
Aircraft: 316 (+1) units
Helicopters: 316 units
Tactical UAVs: 5,226 (+19) units
Cruise missiles: 1,530 units
Ships/boats: 20 units
Submarines: 1 unit
Automotive vehicles and tankers: 9,145 (+20) units
Special equipment: 965 (+4) units.
Frontline situation
As of the latest information from the General Staff, Ukrainian forces are advancing on the Melitopol and Bakhmut directions, with 108 combat clashes reported in the past day. Ukrainian defense forces successfully destroyed a Russian Su-25 fighter jet. According to reports from the Institute for the Study of War, Ukrainian Armed Forces have made progress in the south, including the northeast of Mykolaiv, while the Russians have intensified their offensive efforts near Avdiivka and in the western part of the Zaporizhzhia region in an attempt to divert Ukrainian forces from Robotyne.