Russia's losses in Ukraine as of November 16: 1330 troops and 36 artillery systems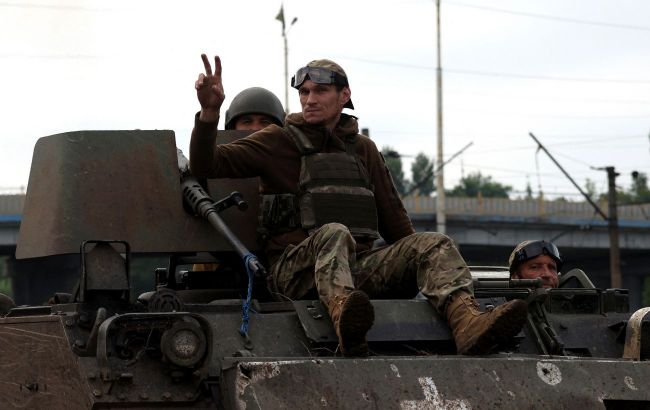 General Staff updates data on Russian losses in Ukraine (Getty Images)
Russian losses in the war in Ukraine as of Thursday morning, November 16, amounted to 1,330 occupiers, with the total number of Russian army casualties since the beginning of the invasion reaching 315,620 military personnel. Additionally, the Ukrainian Armed Forces destroyed 36 Russian artillery systems, 14 UAVs, and 40 pieces of automotive equipment, according to the General Staff of the Ukrainian Armed Forces.
The overall Russian combat losses from February 24, 2022 to November 16, 2023 are estimated as follows:
Personnel: About 315,620 (+1,330) individuals
Tanks: 5,388 (+11) units
APV (Armored Personnel Vehicles): 10,121 (+17) units
Artillery systems: 7,683 (+36) units
MLRS (Multiple Launch Rocket Systems): 892 (+8) units
Anti-aircraft warfare systems: 585 (+3) units
Aircraft: 323 units
Helicopters: 324 units
UAV operational-tactical level: 5,689 (+14) units
Cruise missiles: 1,563 (+1) units
Warships/boats: 22 units
Submarines: 1 unit
Vehicles and fuel tanks: 10,060 (+40) units
Special equipment: 1,084 (+1) unit
Frontline situation
According to the General Staff's data on the morning of November 16, Ukrainian defense forces continue offensive actions south of Bakhmut in the Donetsk region, conduct an offensive operation in the Melitopol direction, and maintain defense in the Avdiivka area. There were 65 military clashes over the past day. Analysts from the Institute of War Studies note that the Ukrainian Armed Forces have resumed offensive actions in the Bakhmut direction, advanced southeast of Toretsk, and are making progress in the western part of the Zaporizhzhia region, launching attacks on the left bank of the Kherson region.