Russia's losses as of September 9: Ukrainian forces eliminate 600 Russian troops and 36 artillery systems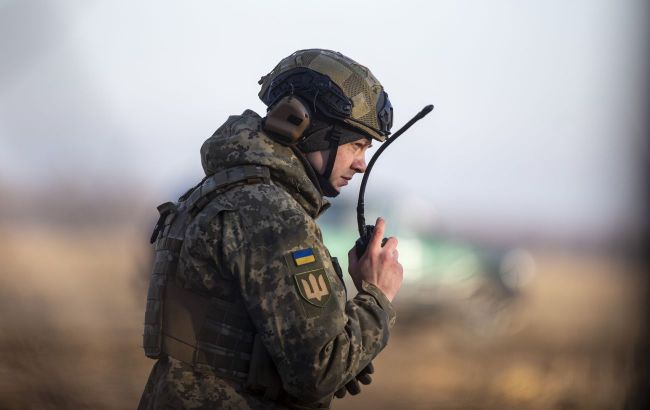 Ukrainian soldier (Getty Images)
During the past 24 hours, on September 8, Ukrainian forces have eliminated an additional 600 Russian terrorists. Since the beginning of the full-scale invasion, Russia has lost about 268,140 personnel, according to the General Staff of the Armed Forces of Ukraine.
The overall Russian combat losses from February 24, 2022, to September 9, 2023, are estimated as follows:
Personnel: Approximately 268,140 (+600) individuals have been eliminated.
Tanks: 4,544 (+15) units.
Combat armored vehicles: 8,739 (+13) units.
Artillery systems: 5,789 (+36) units.
Multiple rocket launchers (RSZV): 757 (+3) units.
Anti-aircraft systems (PPО): 508 (+1) units.
Aircraft: 315 (+0) units.
Helicopters: 316 (+0) units.
Operational-tactical UAVs (BPLA): 4,588 (+18) units.
Cruise missiles: 1,455 (+0) units.
Ships/boats: 19 (+0) units.
Motor vehicles and tankers: 8,298 (+34) units.
Special equipment: 870 (+10) units.
Frontline situation
According to analysts from the Institute for the Study of War, Ukrainian forces have intensified their efforts near Novomayorsk in the Donetsk region, where they are currently engaged in battles for control over the populated area. Additionally, the situation has escalated along the Kupiansk-Lyman front line.
Meanwhile, Russian terrorists, in response to the advance of Ukrainian forces, are reportedly changing their command and control systems, and attempting to enhance their efforts in implementing a doctrine of fire, which includes adapting the deployment of electronic warfare complexes.