Russia storming Avdiivka from different directions, all attacks repelled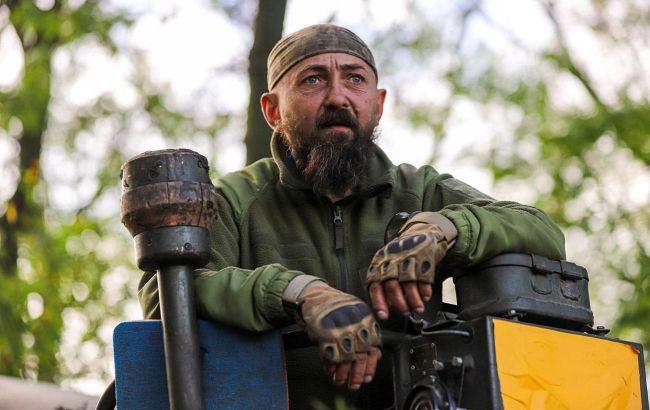 Ukrainian Armed Forces repel Russian offensive on Avdiivka (Photo: facebook.com/Ministry of Defense UA)
Russian invaders continue their attempts to encircle Avdiivka in the Donetsk region and conduct assaults from the south and north. Ukrainian military successfully repelled all enemy attacks, according to Vitaliy Barabash, the head of the Avdiivka Municipal Military Administration (AMMA).
Barabash stated that the occupiers failed to make any breakthrough, dismissing the narratives from Russian propagandists about a supposedly "breached defensive line" as yet another set of fakes.
At the same time, a representative of the administration highlighted that the hostile massive shelling of the Avdiivka community and the positions of the Ukrainian Armed Forces persists day and night. Barabash added that Russian forces use all available weaponry for their attacks.
The previous night, invaders launched strikes with aerial bombs and missiles and utilized small arms artillery.
According to the head of the MMA, Russian forces do not abandon their attempts to encircle Avdiivka and keep sending "new and new forces" for assaults from the south and north of the city.
Barabash also described the tactics used by the occupiers in recent times.
"In the last two days, they mainly operate with small groups, attempting to find gaps in the defense by attacking from several directions simultaneously," he explained.
Despite these efforts, the official concluded that the enemy had not succeeded, and "all attacks have been repelled, the defense holds."
Russian offensive on Avdiivka
Approximately a week ago, Russian forces significantly intensified their offensive on Avdiivka. The occupiers actively shelled the city and nearby settlements.
As reported by Vitaliy Barabash, the head of the Avdiivka MMA, this offensive is the most extensive since 2014. He also mentioned that the enemy would not cease assaults in the Avdiivka area despite staggering losses in personnel and equipment.
After a relative lull, the occupiers once again increased their efforts to encircle the city, with citizens remaining in Avdiivka.
For more details on the goals pursued by Russian forces in their attempts to capture Avdiivkf - in the material by RBC-Ukraine.