Russia redeploying helicopters from Berdiansk to Taganrog after ATACMS strike - Air Force's comment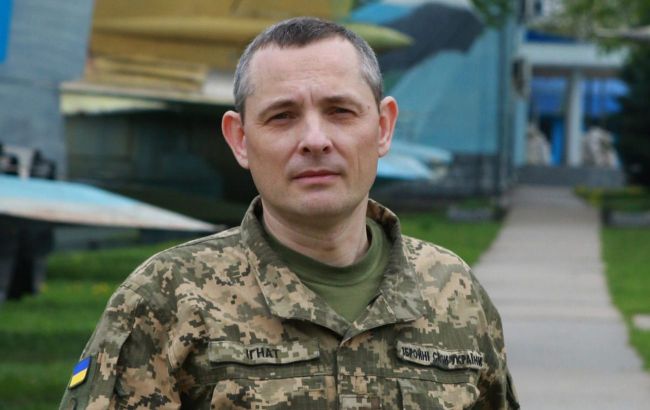 The Spokesperson of the Air Forces Command of the Armed Forces of Ukraine, Yurii Ihnat (Photo: armyinform.com.ua)
Russian troops have relocated their aviation to the Taganrog airbase after the Ukrainian Armed Forces struck with ATACMS missiles at their base in Berdiansk. The Spokesperson of the Air Force Command of the Armed Forces of Ukraine, Yurii Ihnat stated that this move by the Russians was quite apparent.
"If the opponent acquires weapons with a corresponding radius of action and technical characteristics, the opponent must somehow react - this is obvious," said Ihnat.
According to him, the Russians are withdrawing equipment and armaments from the potential impact zone.
"This also applies to the cruise missiles we received. We saw the consequences in Crimea, and the same happened with the Russian fleet, which moved to the Novorossiysk bases and so on. Therefore, if there are means in Ukraine that can reach the opponent at a certain depth - the opponent will react accordingly," noted the spokesperson.
Ignat also added that the occupiers would react similarly when Ukraine acquires F-16 fighters.
Background
Russian military concentrated their aviation at the Taganrog airbase after the Ukrainian Armed Forces struck with ATACMS at their base in Berdiansk.
Twenty-one helicopters, including Ka-52 and Mi-8 types, were relocated to Taganrog. These were remnants of the Russian aviation previously stationed in Berdiansk.
Satellite images of the Russian airbase in Taganrog show several helicopters and large aircraft alongside transport vehicles and equipment. This base is one of several used by Russian planes flying over Ukraine," wrote military analyst Brady Africk.
According to Defence-ua.com, images indicate the appearance of this number of helicopters at the Taganrog base, which was previously used as a platform for Su-25SM3. However, it is unknown whether they were airlifted there or transported by ground.
Presumably, the Russians now intend to use Taganrog not only as a new takeoff platform for attack helicopters but also as a "transshipment point" for repairing their aviation in case of new ATACMS strikes.