Russia produces 3-4 times more Kalibr, Kh-101 missiles than in prewar times, Ukraine's intelligence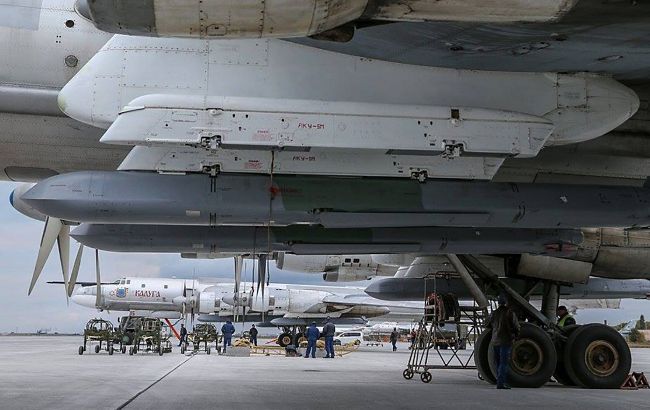 Kh-101 missiles (naked-science.ru)
Russia has increased the production of the Kalibr and Kh-101 missiles by at least 3-4 times. It also manufactures more unmanned aerial vehicles, as Vadym Skibitskyi, Deputy Chief of the Defence Intelligence of Ukraine, said in an interview with RBC-Ukraine.
According to him, the Russians produce approximately 40-30 missiles, depending on the type. "There are fewer Kinzhals, about six units. The current level of production is even slightly higher than before the war," he said.
The intelligence representative added that Russia utilized a significant number of missiles from its arsenal during the period from October to January.
"It was during that time when Russian leaders realized that they were reaching a critical point - which, in some cases, was about 8-10% (according to military standards, the stockpile should be around 30%). That's precisely when we observed a decrease in the number of missile strikes. If we analyze it, March and April were not relatively "calm" but the use of missile weapons was at its lowest starting from October," he explained.
Skibitskyi said that the Russians have filled their reserves, resumed production in most areas, and modified or even improved the tactics of missile and UAVs usage.
"We witnessed the results of these measures in May, especially regarding UAVs. They were utilized the most starting from October of the previous year," he added.
Foreign components in Russian weapons
Russian missiles contain foreign technologies. For instance, during the strike on Kryvyi Rih, resulted in the destruction of a high-rise building, one of the missiles contained approximately 50 foreign components.
According to Skibitskyi, restrictions on the components supply to Russia will lead to limited production of enemy's missiles.