Russia opens new "camp" for children in Crimea to teach them basics of military service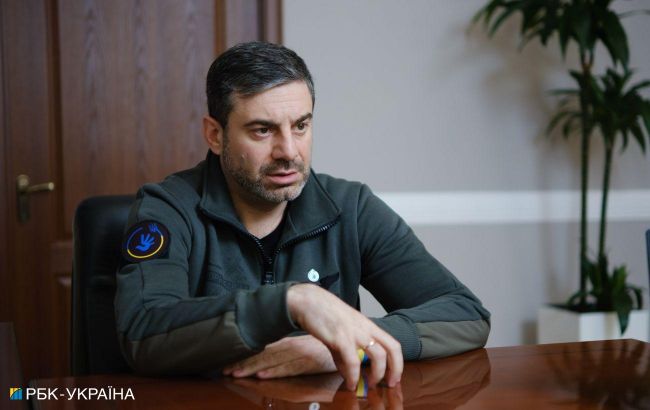 Dmytro Lubinets, the Human Rights Commissioner of the Ukrainian Parliament (Photo: RBC-Ukraine, Vitalii Nosach)
Russians in the occupied city of Yevpatoria have opened a new "camp" where children will be taught the basics of military service, according to Ukraine's Human Rights Commissioner of Ukraine, Dmytro Lubinets.
"Another educational and methodological center for military-patriotic education of Ukrainian children has appeared on the Crimean Peninsula. The occupiers opened it in Yevpatoria based on the Gagarin children's health camp. It is called 'Avangard,'" the statement said.
During the first shift, according to the occupation "administration," the center admitted 100 students from grades 9-11. Until October 6, teenagers will be taught the basics of military service.
Russia engages in militarizing children
Lubinets emphasized that by spreading war-related propaganda, Russian occupiers tried to erase Ukrainian identity in children and sever their connection with their homeland.
Photo: Camp in Crimea (t.me/dmytro_lubinetzs)
He added that Russia has been implementing the militarization policy of Ukrainian boys and girls on the Crimean Peninsula since its occupation began. The process of re-education of youth has only intensified after the full-scale invasion.
"Militarization of education by Russia and the imposition of its ideology on children in the temporarily occupied territories of Ukraine are war crimes, according to international humanitarian law," added the Ukrainian Human Rights Commissioner.
Deportation of Ukrainian children to Russia
Since the beginning of the Russian invasion of Ukraine, Russia has consistently deported Ukrainian children to annex Crimea, Belarus, or remote regions of Russia.
Ukraine is constantly working on returning children abducted by occupiers. For instance, yesterday, Vice Prime Minister – Minister for Reintegration of the Temporarily Occupied Territories of Ukraine, Iryna Vereshchuk, reported that another child evacuated from the Russian-occupied Ukrainian territories has been successfully brought to Kyiv. The boy is currently in Kyiv.