Russia launched 44 missiles and drones at Ukraine on the night of August 30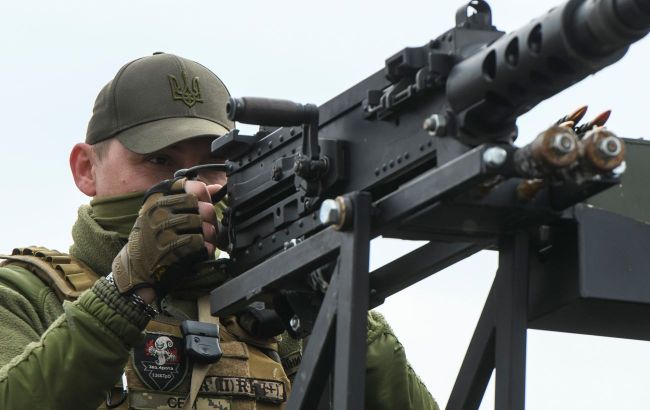 Ukrainian air defense forces managed to shoot down 43 of the 44 Russian air targets (Getty Images)
Russian forces attacked Ukraine on the night of August 30, launching cruise missiles and Shahed kamikaze drones. Ukrainian air defense units successfully intercepted 43 out of 44 aerial targets, according to the Telegram channel of Ukraine's Armed Forces Commander-in-Chief, Valerii Zaluzhnyi.
Reportedly, a total of 44 enemy aerial targets were identified.
Among them, 28 air-launched cruise missiles of the Kh-101/Kh-555/Kh-55 type were fired from 11 Tu-95MS strategic bombers operating from the Caspian region and the Engels area.
Additionally, 16 UAVs of the Shahed-136/131 type were deployed from southern and northern directions, including Primorsko-Akhtarsk and Kursk.
All 28 cruise missiles and 15 drones were successfully destroyed by air defense forces and equipment over the Kyiv, Cherkasy, Odesa, and Mykolaiv regions.
Attack on Ukraine
Russian armed forces lauched a massive combined attack on Kyiv during the night of August 30. Ukrainian air defense units successfully neutralized over 20 enemy targets. Following the attack, debris from the missiles was reported to have fallen in several districts of the capital.
In Kyiv's Shevchenkivskyi district, two people were killed by missile debris on the premises of a company, while another individual sustained injuries. Additionally, the falling missile fragments caused damage and fires in the Shevchenkivskyi and Darnytskyi districts.
Explosions were also reported during the air raid alert in the Cherkasy and Kirovohrad regions. Ukrainian air defense forces were operational in these regions as well.