Russia keeps resilient, though hope for disruptive changes exist - Ukrainian Defense Intelligence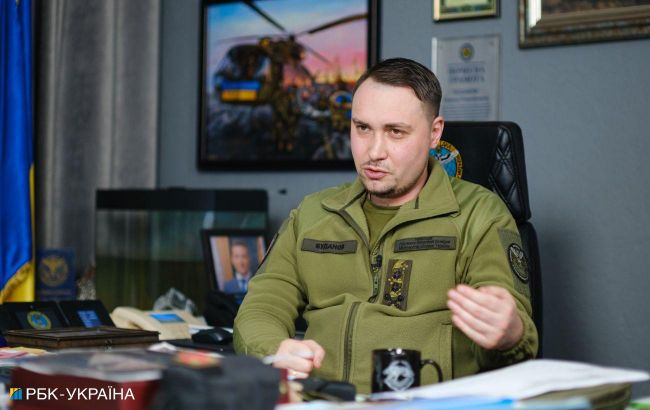 Kyrylo Budanov, Chief of the Defense Intelligence of Ukraine (Photo: RBC-Ukraine, Vitalii Nosach)
Currently, economic stability is maintained in the Russian Federation. There is hope that internal systemic disruptive changes will occur in the country in 2025, according to Kyrylo Budanov, Chief of the Defense Intelligence of Ukraine.
Budanov explained that the production chains in Russia have not been destroyed yet, but there is an intensification of crisis phenomena.
The war could continue for long, as the enemy may refuse to sign any agreements with Ukraine or its allies. After that, terrorists will resort to chaotic shelling of the country without engaging in significant military actions.
For example, the head of the Main Intelligence Directorate referred to the conflict between the Russian Federation and Japan after 1945. Neither country has signed a peace treaty over the Northern Territories.
"This territorial problem has been going on for more than 70 years. Therefore, this scenario is very likely, especially since Russia has significant territorial appetites towards Ukraine, not only concerning Crimea. Of course, these appetites will not be satisfied," explained Budanov.
Russia maintains economic stability
Responding to the question of how much time Russia can conduct high-intensity military operations, Budanov mentioned factors influencing Russia's near future:
systemic changes in the economy;
external supply of military-technical goods;
increasing war fatigue.
Despite economic stability in Russia, there is a significant fuel crisis and a sharp increase in food prices and other goods and services. All of this disrupts the terrorists' economy and social sphere. Real problems for the enemy may be felt in 2025.
The production chains in Russia are not yet destroyed and can be maintained for at least another year. War fatigue is rapidly increasing, and the population is decreasing, although this does not mean that the Russian dictator Vladimir Putin will have problems with "cannon fodder."
"There is hope that 2025 will be a turning point for internal systemic disruptive changes and processes in the Russian state, society, and economy. But this is not a forecast but an expectation. As of now, based on the existing factors, the probability of this is there. But let's not forget that this war is globalizing with each month and generates new processes. They will also overlap with the situation and significantly change any previous calculations. This is a challenge that leading analysts worldwide are already facing," added the head of the Main Intelligence Directorate.
How long will the war last?
As Andriy Yermak, the head of the Office of the President, mentioned, it is currently unknown when the war in Ukraine with Russian invaders will end. At the same time, compared to a 100-meter race, the Armed Forces have already covered 70 meters.
According to President Volodymyr Zelenskyy, Ukraine is currently at the final stage of the war, but it might be the most challenging. However, military experts differ in their opinions on the actual stage of the war.