Russia is looking for rogue regimes to get more weapons and ammunition - Pentagon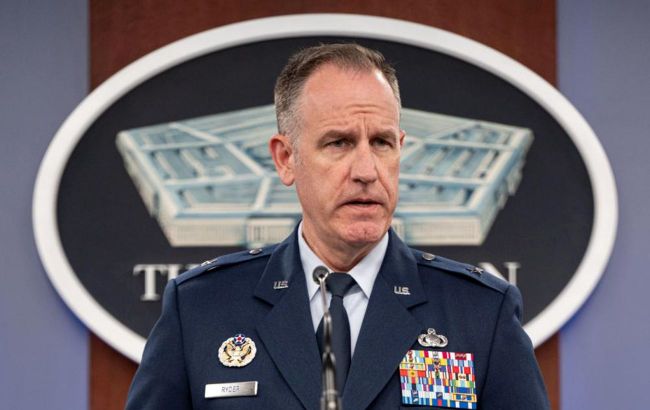 Pentagon spokesman Patrick Ryder (Getty Images)
Russia is seeking out rogue regimes, such as Iran, in an attempt to acquire additional weaponry and ammunition for its war efforts against Ukraine, according to a statement made by Pentagon spokesperson Patrick Ryder during a briefing.
He reminded of the White House's assertion that Russia continues to engage in negotiations to obtain additional armaments from North Korea.
"Without going into specifics, essentially artillery ammunition," Ryder said.
According to him, any arms deal between North Korea and Russia directly violates numerous United Nations resolutions.
"Oh, by the way, those arms contribute to the killing of innocent Ukrainians and perpetuates Russia's illegal war in Ukraine," emphasized the Pentagon spokesperson.
Ryder noted that the United States will continue to urge North Korea not to negotiate with Russia and not to supply it with weapons.
"So the broader issue here is Russia seeking out rogue regimes, to include Iran, attempting to try to obtain additional ammunition or weapons," he added.
Russia-North Korea cooperation
Previously, the Washington Center for Strategic and International Studies stated that Russia may be involved in North Korea's latest development - the solid-fueled ballistic missile Hwasong-18.
U.S. National Security Advisor Jake Sullivan stated that this could enable Russia to exchange technologies with North Korea to obtain weaponry for the war in Ukraine.