Russia increases drone attacks on Ukraine: Air Force reveals reasons for tactic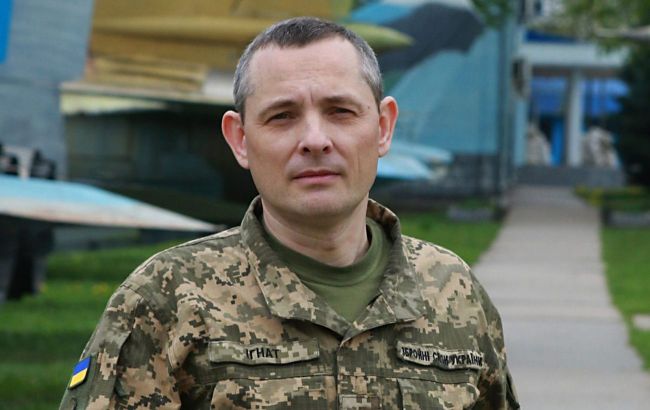 The Spokesperson of the Air Forces Command of the Armed Forces of Ukraine, Yurii Ihnat (Photo: armyinform com ua)
Recently, Russia has been increasingly using kamikaze drones for attacks on Ukraine. The Spokesperson of the Air Forces Command of the Armed Forces of Ukraine, Yurii Ihnat, reveals the reasons for this.
"Why are they increasing the use of 'Shahed' drones? Because it's easier, faster, cheaper. That's why they focus on producing precisely the strike UAVs. Missiles cannot be produced quickly, especially if sanctions are increasing, and, most importantly, if our partners tighten control over their implementation," he explained, emphasizing that the technologies embedded in both Shahed drones and missiles are Western.
The spokesperson also stressed that one should not consider missiles less effective.
"A missile flies accurately, far, and fast. And I wouldn't say that it's easier to shoot it down. It depends on experience and the capabilities and means in a particular area. Air defense is focused on protecting critical infrastructure military objects in millions of cities and other cities that the enemy attacks. Where the enemy is likely to strike more often, there will be more concentrated forces and means," Ihnat explained the mechanism of air defense deployment.
For a more complete understanding, he provided the example of Kyiv.
"How many hits has it (the capital) endured during this war? That's why one cannot assume that shooting down missiles is easier. The percentage of interception of Shahed drones and missiles is approximately the same. These are different types of air targets. And for each of them, some means should work in a particular city," the military official stated.
Increase in Shahed attacks on Ukrainian territory
Ihnat noted Russia's increased use of kamikaze drones for shelling Ukrainian territory back in late September. At that time, the spokesperson mentioned that the enemy can produce its products, particularly attack drones.
In mid-August, the UK Ministry of Defense stated that Russia had almost certainly started using domestically produced one-way attack uncrewed aerial vehicles (OWA-UAV) based on Iranian developments called Shahed. Additionally, CNN reported that Russia is building a drone production plant on its territory with Iran's assistance, which could impact the war in Ukraine.