Russia forms 12 assault battalions on Lyman-Kupiansk front: Ukrainian forces reveal details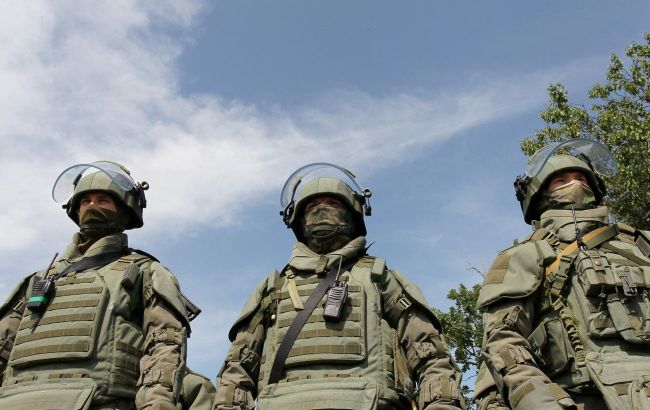 Russia forms 12 assault battalions on Lyman-Kupiansk front (Getty Images)
On the Lyman-Kupiansk front, Russians are forming 12 assault battalions. They intend to use them, attempting to break through the Ukrainian defense, according to a spokesperson of the Eastern Military Group of the Armed Forces of Ukraine Illia Yevlash.
He says that over the past day, there were no Russian assaults or direct clashes in the Lyman-Kupiansk direction. However, the enemy intensively used aviation to strike at the Ukrainian positions, using Su-25 aircraft and Ka-52 helicopters. In total, the Russians conducted 579 artillery shelling attacks.
"The enemy there (in the Lyman-Kupiansk direction) is forming its assault units, including these 12 assault battalions with a strength of approximately 2,000 personnel. They will attempt to breach our defenses," Yevlash explained.
According to him, the Russians have been already attempting to breach the Ukrainian defense for a long time, but without success.
Meanwhile, intercepts indicate that Russian mobilization forces express negative and rebellious sentiments, with plans to lay down their weapons, added Yevlash.
The situation in the Lyman-Kupiansk direction
Russian occupiers have concentrated a significant number of their forces on this front. They are trying to advance from time to time, while the Armed Forces of Ukraine remain in a defensive position.
Military expert and former spokesperson of the General Staff, Vladyslav Seleznov told RBC-Ukraine that a significant activity is expected on the Lyman-Kupiansk front in the near future.