Russia experiences difficulties with missiles, tire production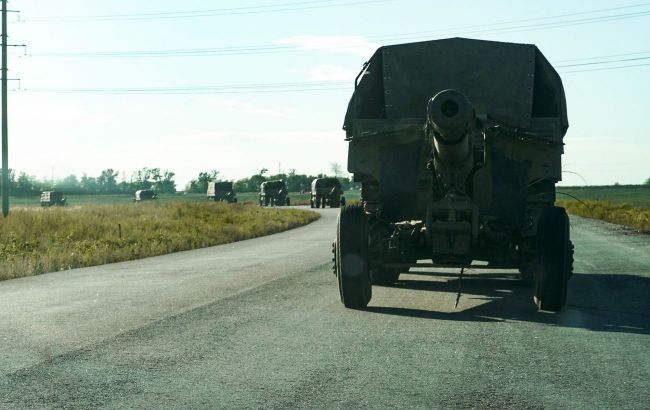 Russia is facing difficulties in the production of missiles and tires (photo: Getty Images)
The Russian defense-industrial complex is facing increasing challenges related to a shortage of components for precision weaponry, according to the report by ISW.
Russia can only produce "tens" of Kalibr cruise missiles and a smaller quantity of Iskander ballistic missiles per month, preventing the Kremlin from replenishing its stocks that were available in the country before 2022.
Today, Russia is facing difficulties in procuring modern optical equipment, electronics, chips, and circuits for missile production. According to experts, "grey imports" and smuggling cannot fully meet the needs of the Russian military.
Russian sources also note that the industry under sanctions cannot produce sufficient rubber for replacing worn-out tires on military vehicles, which are crucial for operations on the front lines. They have stated that the increased wear and tear on tires will complicate the mobility of wheeled vehicles in challenging road conditions.
Previously, the Russian authorities claimed they would find a solution to the issue of worn-out tires by mid-August. However, as of September 5, the situation remains unchanged. The low quality and insufficient quantity of new tires will increasingly limit the mobility of Russian forces in the fall and winter.
Key findings by ISW:
The Ukrainian Armed Forces (ZSU) continue their counteroffensive operations near Bakhmut and in the Zaporizhzhia region, making progress in the south.

Russian sources continue to speculate about the current role and future prospects of General of the Army Sergey Surovikin, who was reportedly relieved of duty.

U.S. Secretary of State Antony Blinken announced an additional $175 million in military aid to Ukraine during an unannounced visit to Kyiv on September 6.

Russian forces conducted offensive actions on September 6 in the areas of Kupiansk-Svatove, Bakhmut, and other specific sectors.

Russians continue attempts to tighten social control in the occupied areas of Ukraine, including the destruction of pro-Ukrainian materials in captured schools.