Russia destroyed nearly 300,000 tons of Ukrainian grain since its exit from Black Sea deal - FT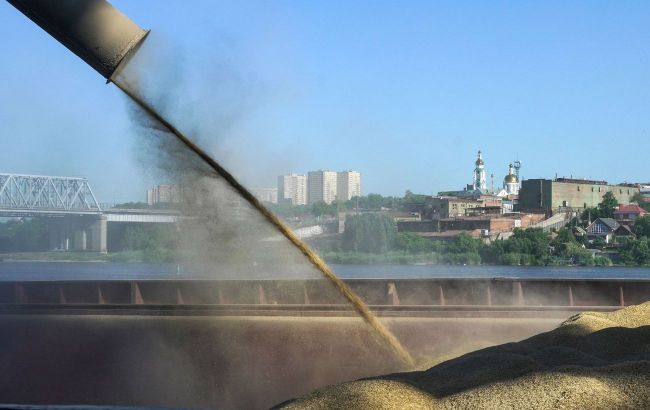 Russia destroyed nearly 300,000 tons of Ukrainian grain since its exit from Black Sea deal (Getty Images)
Since July of this year, after Russia unilaterally withdrew from the grain deal, Russian missiles and drones have destroyed 280,000 tons of Ukrainian grain, according to the Financial Times.
Over the past two months, Russia has carried out a series of drone attacks on southern ports in Ukraine. Their aim was to destroy Ukraine's economic infrastructure and export routes created to break Moscow's Black Sea blockade.
Ukraine, which produces half the world's sunflower oil exports and 10 percent of its wheat, has exported about 35 million tonnes of grain via the Danube over the past 12 months.
Alongside rail freight through Europe, this has provided vital economic support for the country's war effort against the Russian invaders.
Yevgen Osypov, chief executive of Kernel, one of Ukraine's largest agro-industrial companies, predicts that high costs will undermine Ukrainian grain production and lead to a halving of exports in 2024, compared to the previous year, to approximately 35 million tons.
"Increasingly it makes no sense for Ukrainian farmers to plant crops as they just lose money," said Osypov.
However, Ukrainian farmers and cargo shippers note that the Danube's capacities may continue to expand.
"The benefit of the Danube is that there are multiple places where you can load and the infrastructure is spread out," said Andriy Vadatursky, Nibulon's chief executive. "It also means that Ukraine does not dance to Russia's tune."
Grain deal
After withdrawing from the agreement, Russia repeatedly shelled Ukrainian ports and grain warehouses. It was accused by Ukraine and the West that it was using food as a weapon of war, and global grain prices have risen again.
Meanwhile, Russian dictator Vladimir Putin used the Russia-Africa summit held in St. Petersburg at the end of July to try to give new impetus to the countries' relationships In particular, he promised to deliver Russian grain for free over the next few months.
But Zimbabwean President Emmerson Mnangagwa responded that Harare did not feel a shortage of food.