Russia claims it shot down UK-made drone near Ukrainian border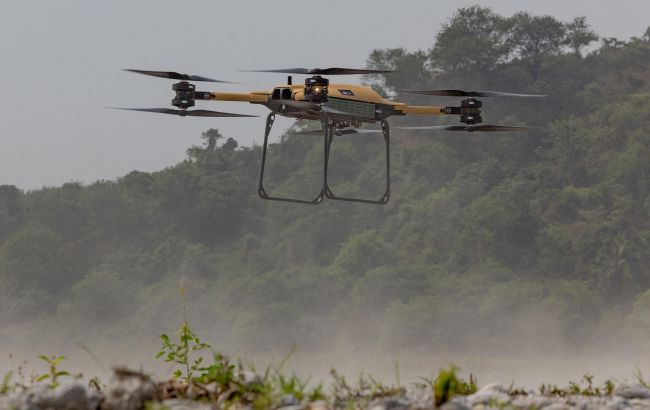 Malloy Aeronautics T150 drone
Russians claim that they have allegedly shot down a British-made drone in the Kursk region bordering Ukraine, as the Russian Telegram channel SHOT writes. Propagandists traditionally blame the Armed Forces of Ukraine.
Russian border guards allegedly shot down the Malloy Aeronautics T150 drone.
"This UAV flew into the border region of Russia for the first time. It was previously used only on the frontline," the Russians write.
Meanwhile, the propagandist media assure that a mine was allegedly attached to the drone, and a "retransmitter for control in case of loss of the main communication channel" was installed on the body.
The UK announced at the beginning of the Russian full-scale invasion to Ukraine that it would deliver the Malloy Aeronautics T150 cargo drones to Ukraine. They are designed for delivering cargo to the frontline, but not for attacks.
Lately, Russians have been experienced a series of drone attacks. Initially, drones allegedly attacked border settlements, but now drones have started to fly deep into Russia. Russians are reporting "drone attacks" on oil refineries, enterprises, other facilities, and even the Kremlin. Yesterday, drones attacked the elite district in the Moscow region, there were casualties and evacuations.