Russia claims drone and missile attack on Crimea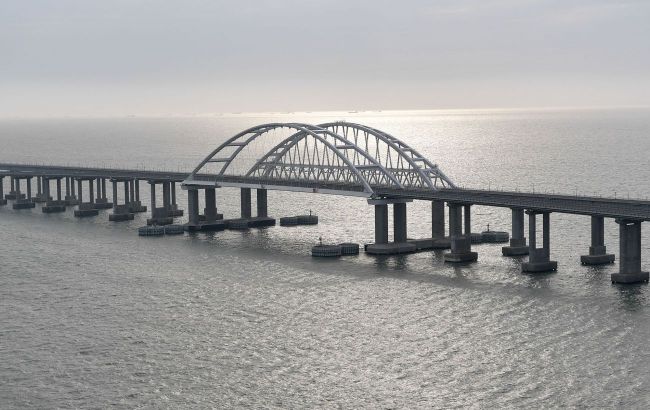 Russia claimes drone and missile attack on Crimea (Getty Images)
According to Russian media, Russia allegedly reported a missile attack on the Kerch Bridge and an airfield in the Rostov region. Drones were also reportedly shot down.
"One of the S-200 missiles launched by Kyiv on July 9 towards Russian territory was aimed at the Crimean Bridge, while the other one was heading towards a military airfield in the Rostov region." These statements were made by Viktor Afzalov, the Chief of the Russian Aerospace Forces.
According to the Telegram channel Shot, two drones were downed late in the evening in Crimea. Specifically, an unmanned aerial vehicle was destroyed around 23:00 over the territory of the temporarily occupied Kirovsky District in Crimea.
"Rescue services are currently searching for debris, there have been no reported injuries or damage on the ground," the statement said.
Situation in Crimea

During the night of July 10, an explosion occurred in the temporarily occupied city of Dzhankoy in Crimea. Yesterday, there were reports of an alleged activation of the Russian air defense system in the Kerch region. They claim that a cruise missile was shot down. Subsequently, a major traffic jam occurred near the Crimean Bridge, both from the peninsula and from the Krasnodar Krai sides.
Meanwhile, Russian Security Council Secretary Nikolai Patrushev asserts that Ukrainian forces have allegedly carried out 70 attacks on Crimea using drones since the beginning of the year.