Russia attacks Ukraine with ballistic missiles and 35 drones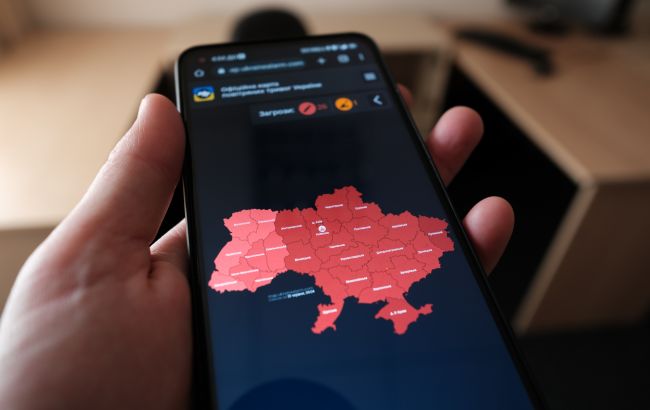 Russia used 35 drones and ballistic missiles during an overnight attack on Ukraine on June 20 (Vitaliy Nosach, RBC-Ukraine)
The Ukrainian Air Force reported that during a night of mass attacks on Ukraine, Russian forces launched 35 kamikaze drones, with 32 of them successfully intercepted by Ukrainian air defense systems. The occupiers targeted Zaporizhzhia with ballistic missiles.
On the night of June 20, Russia struck military and infrastructure targets in Ukraine using Iranian Shahed-136/131 barrage munitions.
"The occupiers employed a total of 35 drones. 32 of them were successfully destroyed by the air defense," the statement read.
The Air Force accounted for the destruction of 30 Shaheds, while the Ground Forces took down the remaining 2 ouf of the 35 launched.
Where were the drones launched from?
The launches originated from the northern and southern directions: Bryansk region in Russia and the eastern coast of the Azov Sea.
Where did the majority of the Shahed strikes hit?
According to the Air Force, air defense systems were active in most regions of Ukraine, although the primary target of the Iranian drones was Kyiv and its surrounding areas.
"Over twenty Shaheds were destroyed in this region," military officials said.
Ballistic strike on Zaporizhzhia
Russian occupiers launched a ballistic strike on Zaporizhzhia during the night, utilizing Iskander-M/C-300 missiles.
Attack on Ukraine, June 20

Air raid alarms went off in most regions of Ukraine. Soon after the alarm, explosions were reported in Zaporizhzhia and Lviv. The air defense systems were activated in Kyiv and its region.
In Zaporizhzhia, the ballistic missiles and C-300 hit civilian and agricultural infrastructure. It was reported that the enemy launched seven C-300 missiles towards Zaporizhzhia and its suburbs. In Lviv, kamikaze drones targeted a critical infrastructure facility, resulting in a fire.