Russia attacks transport facility in Kherson: 2 killed, 4 injured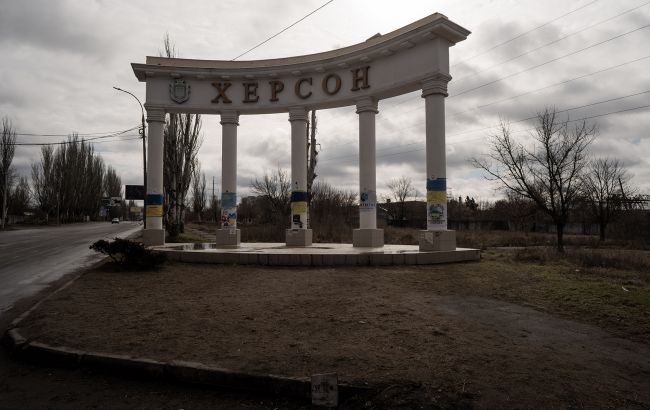 Russians targeted Kherson (GettyImages)
Russian forces targeted a municipal transport facility in Kherson, two people were killed, four injured, as the head of the Kherson Regional State Administration Oleksandr Prokudin wrote on Telegram.
"They attacked civilian workers who ensure the functioning of the city," he wrote.
According to Prokudin, a 55-year-old man was killed on the spot. Five of his colleagues were injured and hospitalized.
Almost immediately, the head of the region informed that unfortunately, a 43-year-old worker had also died. "Doctors tried to save his life, but the injuries proved too severe. The man died in the medical facility," he added.
Shellings in Kherson
Kherson was de-occupied in November 2022. In recent days, Russian occupiers have been shelling Kherson even more fiercely. On June 22, Russian forces attacked a residential building, two civilians and two volunteers were injured. Earlier, on June 19, the Russians shelled an automotive enterprise in Kherson, resulting in the burning of ten buses. The following day, they once again targeted residential areas, an ambulance came under fire. The doctors were unharmed, but a local resident was killed.