Russia attacks gas pipeline linking Finland and Estonia - media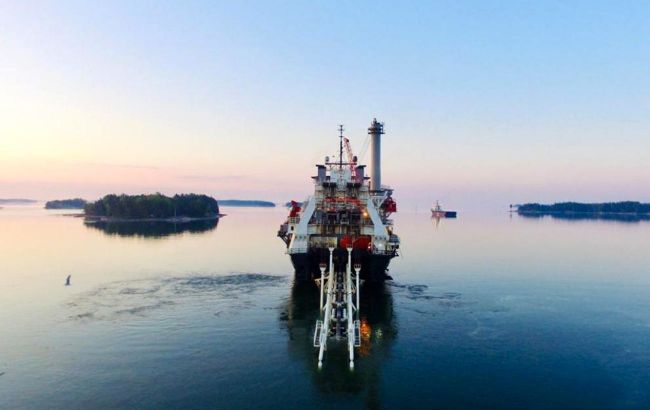 Russia damaged Balticconnector gas pipeline (Balticconnector)
Russia has attacked the Balticconnector gas pipeline located between Finland and Estonia, according to lltalehti.
"The leadership of Finland and the Defense Forces suspect that Russia has struck the gas pipeline between Finland and Estonia," the article states.
The report mentions that a press conference on this incident was initially scheduled for 2 pm but was postponed by the government. The newly announced time is 5:30 pm.
Finnish Prime Minister Petteri Orpo is planning to address this issue in parliament soon.
What is known about the damage to the gas pipeline
According to a government press release, authorities have identified the location of damage to the Balticconnector gas pipeline. The damage was discovered on the night of October 8. Additionally, a communication cable between Finland and Estonia was not working.
In the latter part of the day, government sources confirmed that the Finnish government would hold an extra press conference on the security situation, the exact topic of which was strictly classified and known only to the highest leadership of the country.
It is noted that the situation is serious and the state administration is preparing to inform about what is happening. Defense Minister Antti Hakkanen and Prime Minister Orpo should be there.
Gas pipeline out of operation
The gas pipeline between Finland and Estonia is damaged and is estimated to be out of operation for several months. The Finnish Border Guard and the Defense Forces of Finland are investigating the damage to the gas pipeline.
Sources of the media within foreign affairs and security policy say that from the very beginning, the government considered it possible that Russia might target a diversionary attack on the gas pipeline passing through the Gulf of Finland.
NATO prepared for Russian diversions
Recently, Bloomberg reported that NATO was developing technologies to detect suspicious activity near critical underwater infrastructure in real-time after explosions on the Nord Stream pipeline a year ago revealed monitoring difficulties.
NATO also increased surveillance of submarines after it warned that Russia could pose a threat to critical underwater assets of the European Union and the United States.