Russia amasses forces for attacks on Ukraine's infrastructure and coastal zone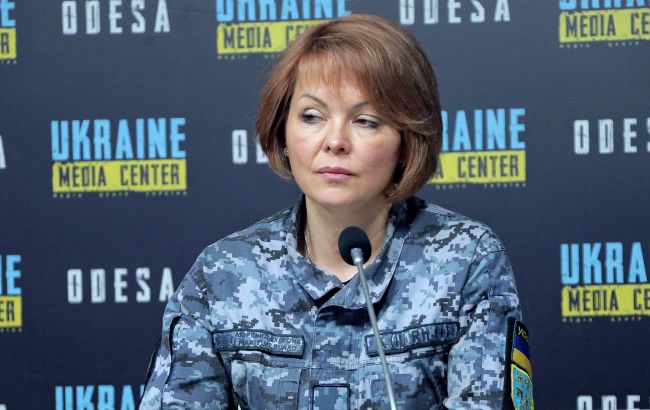 Natalia Humeniuk, the spokesperson for the Security and Defense Forces of the South of Ukraine
Natalia Humeniuk, the spokesperson for the Security and Defense Forces of the South of Ukraine, made a revelation during a TV interview that in a recent development, Russia has been amassing forces with the intent to intensify attacks on Ukraine's infrastructure and coastal zone.
"Our adversary is gathering strength to escalate attacks on our infrastructure, coastal areas, and more. Through intercepted radio communications, we have heard that the occupiers are warning civilian vessels at sea against heading towards Ukrainian ports," Humeniuk stated.
Furthermore, she pointed out that a powerful storm in the past few days had brought several Russian mines to the Black Sea coastline.
"Over the past two days, more than 10 enemy mines have detonated near our shores. Only two of them were destroyed safely. Fortunately, due to restricted access to the coastline for Ukrainians at the moment, no one has been injured," the spokesperson explained.
Humeniuk emphasized that the danger is not solely from the storm; the occupiers have also increased the number of mines being laid.
She also revealed the situation on the Kinburn Spit, where Russian forces are hiding their equipment among civilian residences. Additionally, the occupiers have mined the outskirts of villages to prevent peaceful Ukrainians from leaving their settlements.
"However, we are still effectively countering the occupiers' artillery when they bring their weaponry into firing positions. The morale of the Russian troops on the Kinburn Spit is notably low, as there is no rotation due to a shortage of personnel. Consequently, they have bought one-way tickets," Humeniuk commented.
Russia's attacks on Ukraine
It is crucial to recall that over the past few weeks, Russian forces have intensified their attacks on Ukraine, with the southern regions being the primary targets.
Specifically, the Russian attacks have targeted Ukraine's ports, damaging and partially destroying 26 objects of port infrastructure and five civilian vessels, as noted by Ukraine's Minister for Communities Territories, and Infrastructure Development, Oleksandr Kubrakov.