Rockwoll company added to list of war sponsors - Linked to Russian ships repairs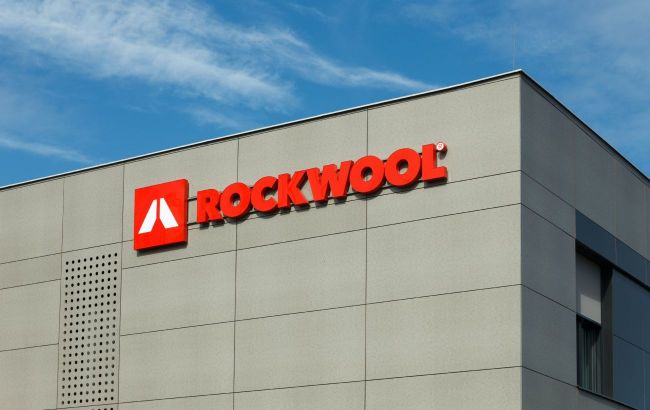 Photo: the Rockwall company was included in the list of international sponsors of the war (rockwool.com)
The Danish company Rockwool, which manufactures products based on rock wool, was recognized as an international sponsor of the war. It continues to work in Russia and serves Navy ships, the National Agency on Corruption Prevention reports.
After the Russian invasion of Ukraine started, the company decided to stay in the Russian market. Through intermediaries, Rockwool products are sold to Russian state-owned enterprises, particularly by order of the Ministry of Defense of Russia.
"The company's products are used for insulation, soundproofing, and fire protection. They can be found in a variety of buildings and structures, as well as industrial equipment and even shipbuilding," says the NACP website.
Rockwool products were used for the construction and repair of ships of the Russian Navy, in particular the Black Sea, Baltic, Northern, and Pacific fleets.
Since the annexation of Crimea, the Danish company Rockwool has supplied insulation materials for the construction and repair of at least 31 ships and submarines of the Russian Navy, including cruisers, destroyers, nuclear submarines, frigates, amphibious assault ships, minesweepers, and reconnaissance ships, the total value of contracts between Rockwall distributors and the Ministry of Defense of Russia amounted to more than 329 million rubles.
The Danish company Rockwool has been operating in Russia since 1995 and has four factories. The company employs 1,200 people in Russia, which is about 10% of the total number of company employees. In 2022, the company paid $16.9 million in income tax in Russia.
In Russia, the Rockwool company is represented by four subsidiaries. Officially, these enterprises do not supply their products under state contracts of the Russian Federation. In 2023, the supply of Rockwool products to Russian state enterprises was carried out by other intermediary companies.
In April 2022, the Rockwool company announced the continuation of its work in Russia.
International sponsors of war
The International War Sponsors list is a tool used to force companies to stop working in Russia and thereby reduce financial and technological support to the aggressor country. The list is kept by the NACP.
Previously, the NACP included the company Nestle in the list of international sponsors of the war. In Russia, 7 of its factories continue to operate.
The Italian group of companies Camozzi, which produces equipment for automating work processes, also made it to the list.