Missile attack on Kryvyi Rih: Industrial facility damaged, fire broke out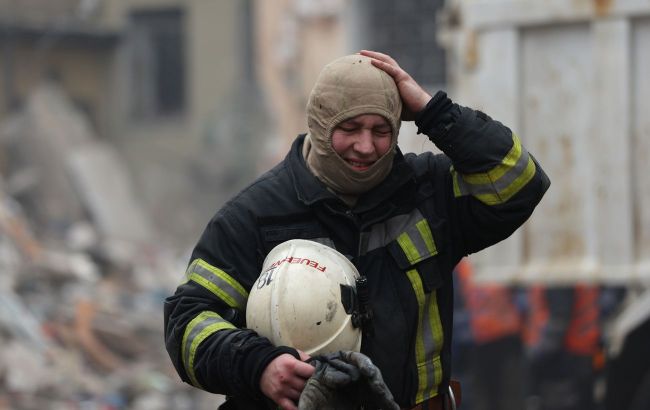 Russian troops launch a missile attack on Kryvyi Rih on October 21 (Getty Images)
Russian forces launched a missile and drone attack on the city of Kryvyi Rih in the Dnipropetrovsk region during the night of October 21, according to the head of the Dnipropetrovsk Regional Military Administration, Serhii Lysak.
"Explosions were once again heard in Kryvyi Rih during the night. The enemy struck the city once more. Rockets and unmanned aerial vehicles (UAVs) targeted the area, causing damage to industrial infrastructure. A fire broke out but was quickly extinguished," the head of the administration reported.
Lysak confirmed that fortunately, no casualties were reported in the city as a result of the overnight attack.
Night attack
Russian forces carried out nighttime strikes on various regions of Ukraine on October 21, utilizing cruise and ballistic missiles, as well as combat drones.
Late in the evening, reports emerged of explosions in Kryvyi Rih, Dnipropetrovsk region. Later, it was confirmed that the city had been struck by missiles and drones, but without any casualties.
Residents of the Kirovohrad, Mykolaiv, Kherson, Kharkiv, and Odesa regions were also warned of the missile threat during the night.
The General Staff of Ukraine reported that the enemy employed guided aviation missiles, such as the Kh-59, Iskander-K cruise missiles, and combat UAVs of the Shahed-136/131 type for their attacks on Ukraine.