Rheinmetall to supply Ukraine with shells for Gepard systems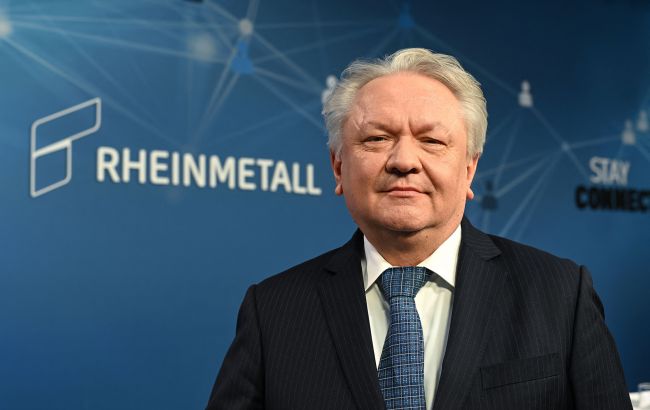 Rheinmetall CEO Armin Papperger (Getty Images)
Rheinmetall Corporation aims to secure a multi-billion-euro contract with the German government in the coming weeks and deliver the first 35mm ammunition for the Gepard anti-aircraft systems to Ukraine in July, according to Armin Papperger, CEO of Rheinmetall, as reported by Reuters.
Rheinmetall launched a production line after Switzerland refused to allow the export of 35mm ammunition for the Gepard systems to Ukraine.
CEO Armin Papperger said that Rheinmetall will deliver the first 35mm ammunition manufactured on the new production line in Germany in July.
"We have received an order from the government for 300,000 rounds... This year, we will definitely deliver between 40,000 to 60,000 rounds," he said.
A significant contract

Papperger revealed that the new deal with the German government will be worth several billion euros, and he hopes that Rheinmetall, one of the biggest producers of artillery and tank shells in the world, could announce it in the next six weeks.
"Germany is about to seal a large framework contract with us," Papperger told Reuters in an interview on Thursday evening in Brussels, where he took part in a first-ever joint session of NATO defence ministers and some 20 defence industry bosses.
For the entire year, Papperger said he expects defence orders worth a "double-digit billion euros" sum.
"It will certainly be our best year ever as regards order intake," he said, adding he anticipated a whole variety of deals - on vehicles, ammunition, electronics and radar systems.
Meeting in Brussels
The talks in Brussels were meant to focus on ways to ramp up supplies of artillery shells, air defences and precision-guided, deep-strike ammunition, missiles with a range of hundreds of kilometres such as the British Storm Shadow.
Demand for 155mm artillery rounds has soared in the wake of the invasion of Ukraine in February 2022. But allies' supplies for their own defence have been run down as they have rushed shells to Kyiv, which fires thousands of rounds per day.
Papperger did not detail any results of the Brussels discussions, but said NATO would issue very precise figures in the coming months on how much more industrial capacity will be needed "so that we are safe in Europe and NATO over the next 10 years".
He said Rheinmetall had received orders worth several billions of euros for ammunition alone since the start of the war in Ukraine, and expected additional deals for several more billion euros.
"We are producing artillery (shells) almost at full capacity because the demand is there, the international demand is very high," he said, confirming past remarks that Rheinmetall will boost production to 600,000 rounds in 2024 from 450,000. "We expect to work at full capacity next year."
Asked about NATO's push for a shift towards common standards in the production of artillery and other shells, Papperger said he was open for such a move should countries agree on standards.
Experts say that common standards would ease the flow of munitions supplies and drive down prices.
As a side note, Gepard is a German self-propelled anti-aircraft artillery system produced by Krauss-Maffei since the mid-1970s.
Since the start of the Russian invasion, Bern has denied Germany the supply of Swiss-made ammunition for the Gepard anti-aircraft systems to Ukraine.
At the beginning of June, the lower house of the Swiss parliament refused to support a law that would have allowed the supply of Swiss-made weapons to Ukraine. Members of parliament claimed that such deliveries violated neutrality and therefore rejected them.