Rescuers under fire during Russian attack on Kherson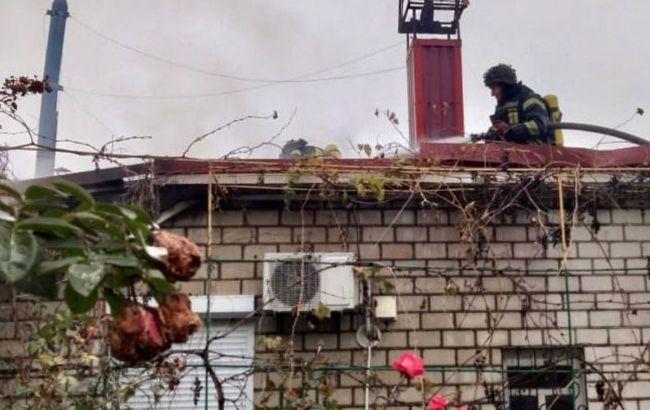 Rescuers come under fire while extinguishing house fire near Kherson after Russian attack (t.me/dsns_telegram)
Rescuers came under fire as they arrived to extinguish a house fire following an attack by Russian forces in the Kherson region on the night of Wednesday, November 15. The firefighting had to be carried out intermittently, with several breaks, according to the State Emergency Service of Ukraine.
During the night, the Russian army struck a residential area in the outskirts of Kherson. One of the enemy projectiles hit a residential building.
"Upon arriving at the scene, rescuers came under renewed fire and were forced to retreat to a safe place several times before returning to extinguish the fire," rescuers reported.
Despite the challenges, the fire was successfully extinguished, according to the emergency services.
Not the first attack
Russian forces consistently shell rescue brigades during firefighting or rescue operations conducted by the State Emergency Service in Ukraine. Just today, on November 15, a rescue brigade in the Zaporizhzhia region came under fire, resulting in the death of two emergency responders and injuries to three others. They had arrived to extinguish a fire after the Russian Federation's attack and came under renewed fire.