Real winter is here: Ukrainian Carpathians blanketed in snow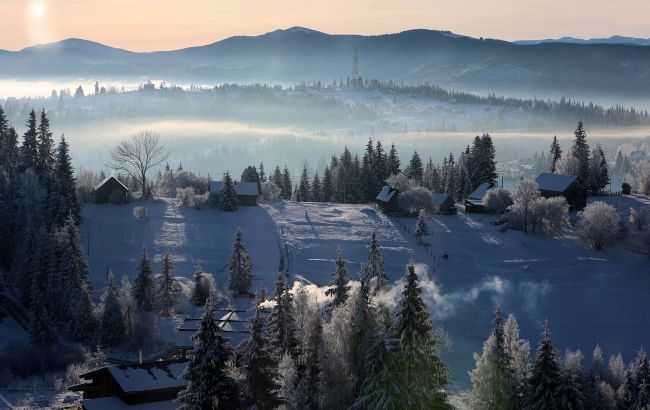 The Ukrainian Carpathians are covered in snow on November 9 (Getty Images)
On Thursday, November 9, the Ukrainian Carpathians were blanketed in snow, experiencing a real snowstorm, according to the Chornohora Mountain Search and Rescue Post and the State Emergency Service of Ukraine.
"As of 08:00, 09.11.2023, it is cloudy with a south wind at 6 m/s, and the air temperature is -5°C on Mount Pip Ivan Chornohirsky. Visibility is limited," according to the rescue post's announcement.
Judging by the photos, real winter has arrived in the Carpathians.
Winter has come to the Carpathians on November 9 (facebook.com/chornogora.rescue112)
Rescue teams advise to take the weather conditions into account if you plan to hike in the mountains these days.
Snow in Ukraine
Snow and frost are not uncommon for the Carpathians. For instance, on Monday, October 9, frost hit the Carpathians. On October 10, snowfall occurred on Mount Pip Ivan Chornohirsky. Additionally, Ukrainian mountains were covered in snow on October 16, followed by a real snowstorm on October 17.
Snow was forecasted not only in the Carpathians but in other regions of Ukraine on October 21, but it didn't come.