Reactor block at Zaporizhzhia NPP transitioned to 'hot shutdown', IAEA responds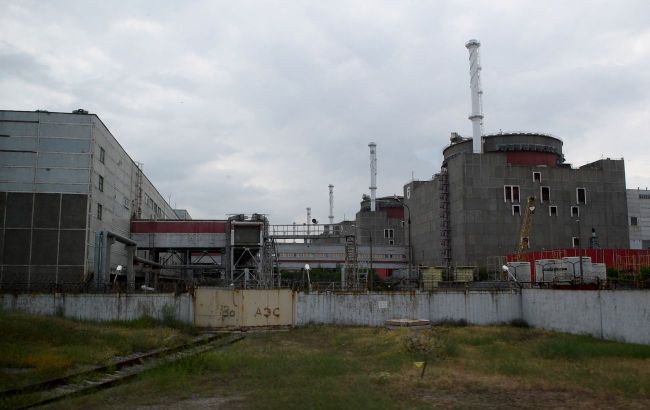 Reaction of the IAEA to the transition of the fourth reactor block of Zaporizhzhia Nuclear Power Plant to "hot shutdown" (Photo: GettyImages)
The International Atomic Energy Agency (IAEA) has reported that Zaporizhzhia Nuclear Power Plant has initiated the planned transition of its fourth reactor block from "cold shutdown" to "hot shutdown".
According to the IAEA, the plant has begun the scheduled process of moving the fourth reactor block from "cold shutdown" to "hot shutdown," with corresponding tests completed, and the block currently being heated up.
The agency expects the reactor block to achieve "hot shutdown" on July 25. Following this, the fifth block, currently in "hot shutdown" mode, will be reverted to "cold shutdown" for maintenance work, while the other blocks will remain in "cold shutdown."
Statement by Energoatom
Energoatom has reported that on July 24, Russian occupiers transitioned the fourth reactor block of Zaporizhzhia Nuclear Power Plant to "hot shutdown." The department emphasized that such actions represent a gross violation of the license requirements for operating the nuclear facility, since the reactor block should be in a "cold shutdown" state.
Threat of sabotage at Zaporizhzhia NPP
President of Ukraine, Volodymyr Zelenskyy, warned about the possibility of a Russian sabotage operation at the occupied Zaporizhzhia Nuclear Power Plant, which could lead to severe consequences such as a radiation release.
The General Staff of the Armed Forces of Ukraine reported that the invaders might have placed explosive devices on the roofs of several reactors, intensifying the risk of potential sabotage. The IAEA announced the discovery of anti-personnel mines on the territory of Zaporizhzhia NPP.