Ramstein summit: Ukraine's air coalition and defense aid in focus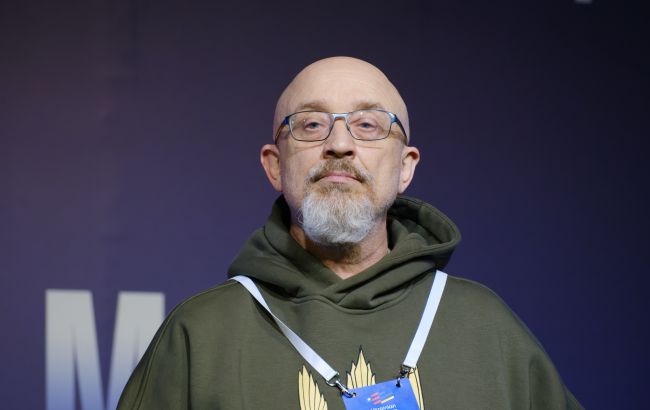 Defense Minister of Ukraine Oleksiy Reznikov (Vitaliy Nosach, RBC-Ukraine)
In the upcoming Ramstein group meeting, details of the "air coalition" for Ukraine, as well as the provision of air defense systems, ammunition, and artillery will be discussed.
This was reported by Ukrainian Defense Minister Oleksiy Reznikov.
According to Oleksiy Reznikov, Ukraine expects support from its allies at the new Ramstein meeting.

"We will discuss the specific details of the air coalition at the meeting. This time we are talking about the preparation of pilots, as well as our technicians and engineers who will be involved in aircraft maintenance, as it is a very complex system," said the Minister.
Reznikov said that the issue will be discussed in detail with the defense ministries of the Netherlands, Denmark, the United States, and other countries that have joined the coalition.
The Ukrainian delegation includes representatives from the Air Force, Lieutenant General Mykola Oleshchuk in particular, who is responsible for pilot training and logistical matters.
The minister emphasized that Ukraine's priorities have not changed. Therefore, the meeting will also discuss everything about the air defense systems, ammunition, and artillery.
"This war is a war of resources. Resources are not only weapons but also the ability to repair and service them, as well as everything related to it. Therefore, the establishment of various types of repair hubs and equipment is very important. Both on Ukrainian territory, together with our partners, and in friendly neighboring countries," he added.
Ramstein meetings

At the meetings of the Ukraine Defense Contact Group, defense ministers from different countries discuss providing assistance to our country in combating Russian aggression.
Ramstein is where decisions are made regarding the provision of arms to Ukraine based on urgent needs. Previously, decisions were made there regarding the formation of the "tank coalition."
The 13th Ramstein meeting will take place on June 15.
President Volodymyr Zelenskyy said that allies are ready to provide significant support to Ukraine, including F-16 fighter jets, although this requires rebuilding of infrastructure.