Qatari Prime Minister arrives in Ukraine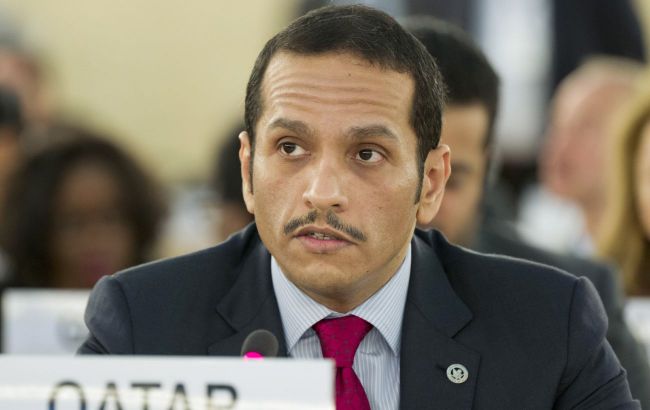 The Prime Minister of Qatar, Mohammed bin Abdulrahman al-Thani (Photo: flickr com unisgeneva)
The Prime Minister of Qatar, Mohammed bin Abdulrahman al-Thani, arrived in Ukraine for an official visit. He will hold a series of meetings, reported by the Qatari Ministry of Foreign Affairs.
The Qatari Prime Minister, who also holds the position of Foreign Minister, arrived in Ukraine on July 28. He will meet with his Ukrainian counterparts, Prime Minister Denys Shmyhal and Minister of Foreign Affairs Dmytro Kuleba.
"During the meetings in Kyiv, the Prime Minister will reiterate Qatar's position, which calls for respecting Ukraine's sovereignty and the security of its territories within internationally recognized borders, as well as adhering to the UN Charter and established principles of international law," said the spokesperson of the Qatari Ministry of Foreign Affairs, Majid bin Mohammed Al-Ansari.
Additionally, during the meeting with Shmyhal and Kuleba, the Qatari Prime Minister will confirm support for continuing the "grain deal" Russia is blocking.
Qatar's position regarding the war in Ukraine
Qatar's authorities claim to maintain a supposedly neutral position regarding the war in Ukraine. However, Qatar has not openly condemned Russia's aggression against Ukrainians.
Furthermore, Qatar declared an "escalation of war" due to an alleged "attack" on the Kremlin building in May. The country ignored Russia's terror against peaceful civilians in Ukraine.
In response, the Ukrainian Ministry of Foreign Affairs sharply replied to Qatar, reminding that Russia is the aggressor.