Qatar makes strides in hostages release negotiations with Hamas, CNN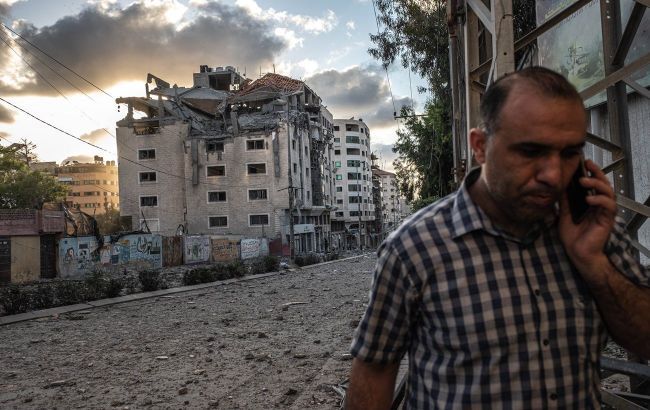 Illustrative photo (Photo: Getty Images)
Qatar has made significant progress in negotiations for the release of hostages held by Hamas, according to CNN.
It is reported that the negotiations are still ongoing.
"Negotiations are going very well. We have a breakthrough," the source said. There are issues still remaining, but talks are ongoing, and we remain hopeful," a source stated.
The report mentions that Barbara Leaf, the Assistant Secretary of State for Near Eastern Affairs, is in Qatar to meet with Qatari leadership.
Israel's position
Responding to questions about the status of the negotiations, Israeli Defense Minister Yoav Gallant commented on this during a press conference on Thursday, saying, "The way I see it, every channel is a possible channel."
"One thing should be clear — we have a goal and I trust the State of Israel and the IDF … and we'll keep doing every effort to bring the hostages and the missing back," Gallant said.
Israel will not delay ground operation for long
CNN reports that there is still optimism regarding the possible release of the hostages.
An official, speaking on condition of anonymity, stated that progress had been made in the negotiations but suggested that Israel might not delay a ground operation for long.
A U.S. State Department spokesperson told CNN that there had been progress regarding the hostages, but the situation was still very complex. The official expressed caution about the idea of a breakthrough.
Situation in Israel
On October 7, Hamas militants infiltrated Israeli territory. In response, Jerusalem launched an operation against the terrorists. The next phase could be a ground operation in the Gaza Strip. It's worth noting that an Israeli army spokesperson announced preparations for a new stage of the conflict. According to the representative of the Israeli army, the operation may last several weeks.
Recently, the Israel Defense Forces (IDF) stated that there were more than 200 hostages held by Hamas. They were being detained in the Gaza Strip.
Prime Minister Justin Trudeau said that Canada would continue to work with Qatar to secure the release of the hostages held by Hamas.