Putin travels abroad first time since arrest warrant was issued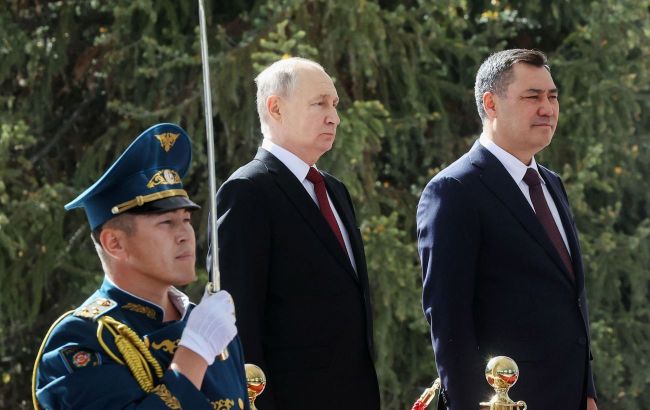 Putin decided to leave the bunker (Getty Images)
Russian President Vladimir Putin has held talks in Kyrgyzstan, a Central Asian country with strong ties to Moscow, on his first trip abroad since the International Criminal Court (ICC) issued an arrest warrant for him in March, according to Reuters.
Putin has rarely traveled abroad since he initiated the war against Ukraine in February 2022, and as is known, he has not left Russia since the International Criminal Court issued an arrest warrant for him for the abduction of Ukrainian children.
Putin is also set to depart for China next week to attend the third Belt and Road forum in Beijing. Neither Kyrgyzstan nor China are members of the International Criminal Court, which was established to prosecute war criminals.
Russia and Kyrgyzstan
Moscow's ties with other countries in the region, which it traditionally considered under its influence, have come under pressure due to their adherence to Western sanctions imposed against Russia.
During his meeting with Kyrgyz President Sadyr Japarov, Putin emphasized Russia's importance as a key trading partner and the largest investor in Kyrgyzstan's economy, stating that both sides would continue to develop cooperation.
He also mentioned his participation in a ceremony commemorating the 20th anniversary of the Russian military airbase in Kant, located near Bishkek, a strategically important outpost that allows Moscow to exert influence in the region.
Putin pointed to the ambiguous increase in Russian-Kyrgyz trade, which some suspect in the West is partly linked to Kyrgyz intermediaries facilitating the violation of sanctions by Russian companies.
In July, the United States imposed sanctions on four Kyrgyz companies for re-exporting electronic components and other technologies to Russia. Last week, the Central Bank of Kyrgyzstan called on local banks to strengthen control over compliance with Western sanctions against Moscow.
Putin's arrest
In March, the International Criminal Court's prosecutor, Karim Khan, issued an arrest warrant for Vladimir Putin in the case of Ukrainian children being taken out of Ukraine. The Hague warrant allows for Putin's arrest outside of Russia and extradition to face trial. After this, Putin did not leave the territory of Russia.
Since the onset of Russia's full-scale invasion of Ukraine, Ukraine has filed approximately 90,000 cases related to war crimes committed by Russian occupiers. The war crimes committed by Russia are under investigation by the International Criminal Court in The Hague.