Putin threatens to "suspend" Russia's participation in the grain deal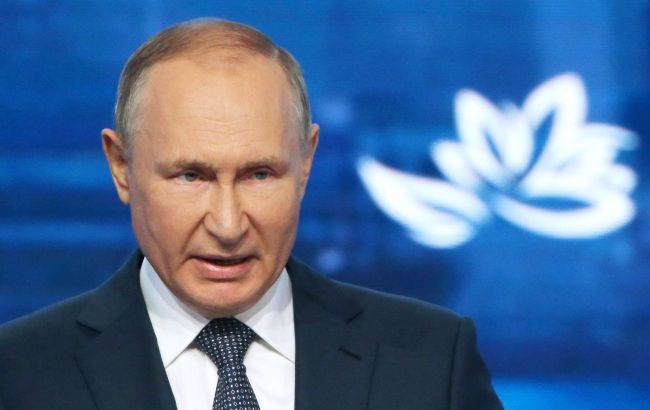 Vladimir Putin, Russian dictator (Getty Images)
Russian dictator Vladimir Putin once again threatens to suspend Russia's participation in the "grain deal" if the world does not agree to his country's terms, Russian propaganda channels reported.
Putin said that Russia will cease its participation in the "grain deal" if the other side refuses to comply with the conditions of the aggressor country.
"As one of the options, not extending first and then fulfilling promises, but first fulfilling promises, and then our participation. What I mean is that we can suspend our participation in the agreement, and if everyone once again says that all the promises made to us will be fulfilled, then they should fulfill this promise and we will immediately join this agreement again," he said.
Putin complained that the other side of the "grain deal" has not fulfilled any of the provisions related to Russia's interests. He claimed that Russia has repeatedly extended the terms of the agreement out of goodwill.
Besides, the Russian president said that he has not received a letter from UN Secretary-General António Guterres in which he proposes options for extending the agreement.
IRussia has previously threatened to terminate the "grain deal." The country demanded that its conditions be met. However, President Recep Tayyip Erdogan of Turkey later announced that Ukraine, Turkey, the UN, and Russia had agreed to extend the "grain deal" for another two months.
Grain deal

In July of last year, the UN and Turkey acted as mediators within the framework of the Black Sea Grain Initiative between Moscow and Kyiv, to help address the global food crisis exacerbated by Russia's invasion and the blockade of Ukrainian Black Sea ports.
Moscow threatened not to extend the agreement after July 18 unless a series of demands, including the removal of obstacles to the export of Russian grain and fertilizers, were met. Russia insists on resuming the supply of ammonia through a pipeline in Ukraine to the Black Sea port of Odesa, which has been idle since last year.
Earlier, the Financial Times reported that the European Union is considering the possibility of appeasing Moscow by agreeing to the creation of a subsidiary company by Rosselkhozbank, a sanctioned Russian bank, which would be connected to SWIFT.