Putin's friends to be deprived of Helsinki Ice Arena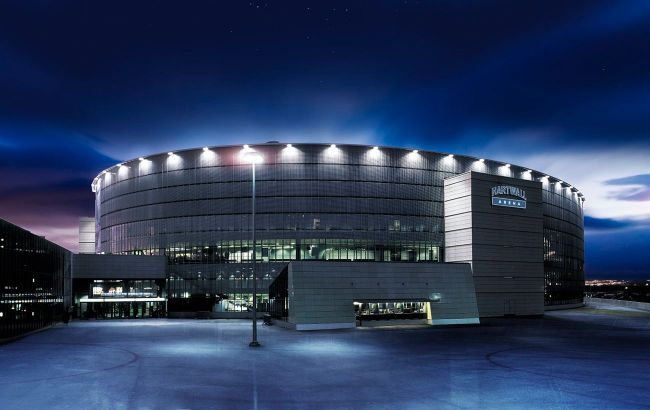 Helsinki Ice Arena to be confiscated from Putin's friends (Photo: Getty Images)
Finland is seeking ways to take control of Helsinki's largest sports arena, which has been closed since last year due to sanctions against its Russian billionaire owners, according to Reuters.
The city estimates hotels, restaurants, and other businesses are losing up to 400 million euros annually while the Helsinki Arena remains idle.
Billionaire Gennady Timchenko, who has interests in Russian energy companies, and Roman Rotenberg, a member of the powerful Rotenberg clan, control the stadium, which was previously the main arena for Finland's favorite sport, ice hockey.
Finland, which joined the NATO military alliance in April in response to Russia's invasion of Ukraine, is a staunch supporter of European Union sanctions but hopes to make an exception allowing it to take control of the arena.
According to the country's foreign affairs and justice ministries, Finland is also considering expropriation if Russian magnates refuse to sell their shares voluntarily.
Helsinki mayor Juhana Vartiainen said the city hopes Russian owners will voluntarily sell their shares.
"We are aware that active negotiations to sell the hall are ongoing, and we hope that the transaction would proceed as quickly as possible in order to get the hall back to the use of Helsinkians," Vartiainen told Reuters.
Timchenko's assets in the EU have been frozen, and Roman Rotenberg has been subjected to US sanctions imposed on his father Boris and uncle Arkady and their families for close ties to Russian President Vladimir Putin.
In September, the European Union Court rejected an appeal against sanctions on Gennady Timchenko, a Russian oligarch and longtime ally of President Vladimir Putin, who was blocked after Moscow invaded Ukraine in 2022.
Thanks to the "Rotenberg Archive leak," journalists have discovered how oligarchs Arkady and Boris Rotenberg, close to Russian dictator Vladimir Putin, bypass sanctions and have preserved many of their foreign palaces.