Putin is involved in Prigozhin's death - Zelenskyy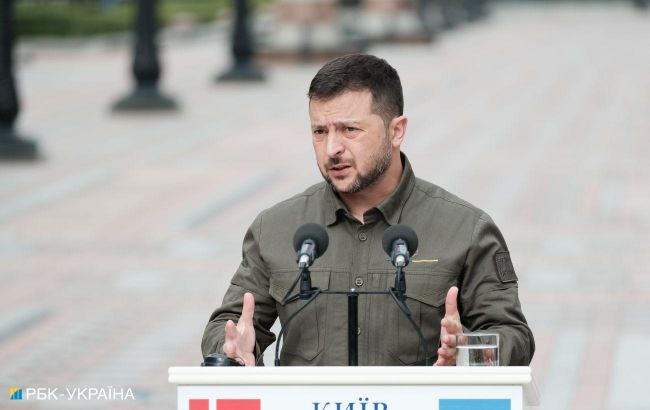 Ukrainian President Volodymyr Zelenskyy (Photo: RBC-Ukraine, Vitalii Nosach)
President of Ukraine Volodymyr Zelenskyy stated at the Yalta Summit in Kyiv that Russian dictator Vladimir Putin is responsible for the death of the Wagner Private Military Company (PMC) leader, Yevgeny Prigozhin, in an aviation accident, according to BBC.
"Putin has blown up, as a person and as a politician. He killed Prigozhin - at least, that's the information we have," the President stated.
As the country's leader noted, Ukraine perceived Prigozhin's elimination as "one less terrorist." Simultaneously, the morale of Russians has fallen because they were accustomed to hiding behind "Wagnerites" and sending mercenaries to the frontlines.
"I believe that this shield, which is hidden behind the lives of mercenaries, the 'Wagnerites' - they have lost it. For us, this is a plus," explained Volodymyr Zelenskyy.
Aviation accident in the Tver region
On August 23, a business jet crashed in the Tver Region. It was later revealed that among the passengers on the plane was the leader of the Wagner PMC, Yevgeny Prigozhin, as well as commanders and fighters of his PMC.
A few days later, Russia officially confirmed Prigozhin's death in the aviation accident, and supposedly, his burial took place on August 29 at the Prokhorov Cemetery, albeit in a closed format.
According to the representative of the Defense Intelligence of Ukraine, Andri Yusov, the GUR can confirm the death of the commander of the Wagner Private Military Group, Dmitry Utkin. However, information regarding Prigozhin's death requires more time to verify.