Putin has weakened, China should stop supporting Moscow - Kevin McCarthy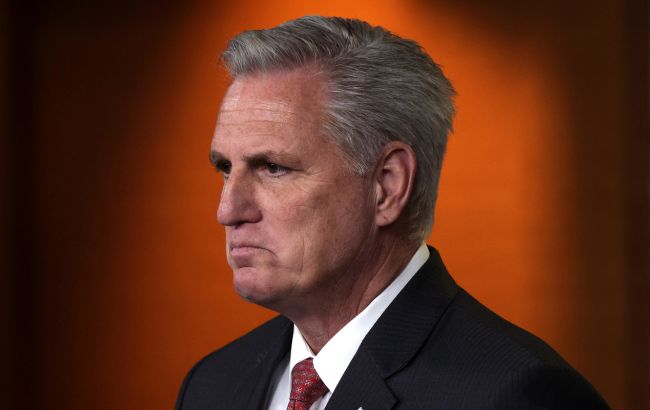 Kevin McCarthy, spokesman for the U.S. House of Representatives (GettyImages)
China's leader, Xi Jinping, should refrain from supporting a weakened Russia. Recent events in Russia, related to the uprising led by Prigozhin, should serve as a clear signal to him, said Kevin McCarthy, a spokesperson for the United States House of Representatives, in an interview with Fox News.
Russian President Vladimir Putin is becoming weaker, so Beijing should stop assisting Moscow.
"Putin has become significantly weaker than before. His authority is no longer as strong," McCarthy said on the Fox & Friends TV show.
According to the spokesperson for the House of Representatives, Prigozhin was able to get very close to Putin, which greatly frightened the dictator. The head of the Wagner Group allowed himself to publicly criticize Putin and accuse him of lies. The Russians supported the Wagner Group during their military rebellion.
Russia is facing a problem of insufficient supply of military resources, and Putin has isolated himself and is now "slow to make decisions. He's just not the same when you watch him."
The rebellion in Russia

Yevgeny Prigozhin started a military rebellion on the evening of June 23. The Wagner Group practically captured Rostov-on-Don and Voronezh without much resistance. The columns of tanks did not reach Moscow, approximately 200 km away, as Prigozhin announced on the evening of June 24 that he was ceasing the advance towards Moscow.
Later, it became known that Prigozhin was being sent to Belarus, with criminal cases related to the rebellion being stopped.