Putin has finally lost his image, Ukrainian Intelligence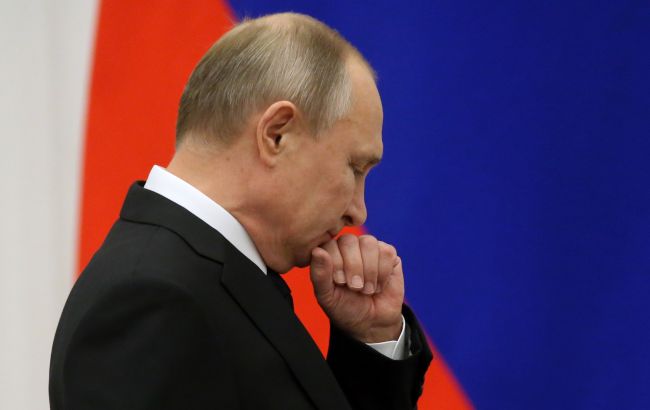 Photo: Russian dictator Vladimir Putin (Getty Images)
After the uprising in Russia, organized by the leader of the Wagner private military company, Yevgeny Prigozhin, Russian dictator Vladimir Putin has finally lost his image, said Andrii Yusov, a representative of the Defense Intelligence of Ukraine, during a telethon.
Yusоv mentioned that few people, including countries prioritizing democratic values, are willing to engage with international criminals.
Yusov added that there is particularly little desire to work seriously with dictators who do not control their country's situation.
However, formal partners of the Russian Federation or countries that still communicate with it claim that Prigozhin's uprising is an internal Russian affair and nothing has happened.
"Of course, everyone put a mark against the hypothetical Putin that this is a "downed pilot." This is a person, a portrait, who has lost the image of being a bloody murderer and a criminal. Still, he controls a huge territory, nuclear weapons, and financial and economic matters. Everyone realized that it was not true. Everyone realized that the emperor has no clothes, and the house of cards is falling," said Yusov.
Prigozhin added that the uprising in Russia would undoubtedly have further catastrophic consequences for Putin's regime.
Uprising in Russia
The conflict between the owner of the Wagner private military company, Yevgeny Prigozhin, and Russian Defense Minister, Sergei Shoigu, has been ongoing for several months.
Over the weekend, Prigozhin claimed that Russian forces allegedly targeted his mercenaries' rear and began a march on Moscow.
During the night of June 24, the leader of the private military company announced that his forces had already crossed the state borders of Russia and were moving through the Rostov region.
In the morning, Wagner militants reportedly occupied military facilities in Rostov.
However, in the evening, following negotiations with Belarusian President Alexander Lukashenko, Prigozhin unexpectedly decided to end his rebellion and the march on Moscow.
Meanwhile, ISW analysts believe that the uprising in Russia has exposed the weakness of the Kremlin and will likely deal significant blows to the aggressor country's efforts in its war against Ukraine.