Putin chooses attrition warfare strategy against Ukraine, says Lithuanian PM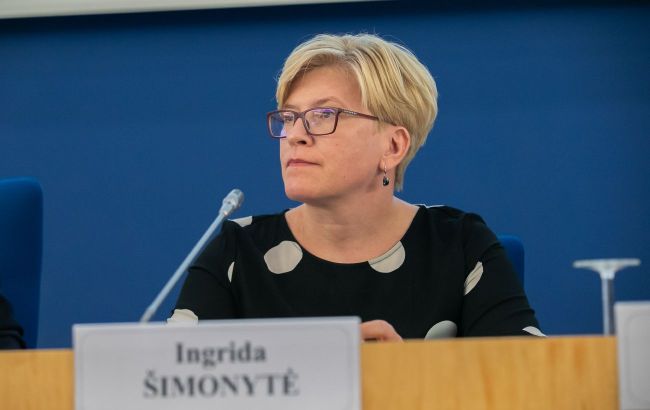 Prime Minister of Lithuania Ingrida Šimonytė (flickr.com)
Russian dictator Vladimir Putin has chosen a strategy of attrition warfare against Ukraine to impact the West's position, believes Prime Minister of Lithuania Ingrida Šimonytė, Delfi reports.
"So far, it seems that Putin's strategy is an attrition warfare, a prolonged exhaustion," she said.
According to Šimonytė, with this strategy, Russia will try to negatively impact the pace and scale of assistance provided to Ukraine in countering Russian aggression.
"Then (according to the Kremlin's plans - ed.), political parties will come to power in the West that will stop supporting Ukraine altogether. I see such a real possibility," she stated.
Frontline situation
According to the Institute for the Study of War (ISW), Ukrainian soldiers have approached another enemy defensive line in the Zaporizhzhia region. Meanwhile, Russians are trying to press in the Kupiansk direction, but a breakthrough is not expected in the coming months.
The military representative Natalia Humeniuk said that the occupiers were also suffering on the Kherson front. The Ukrainian military is engaged in counter-battery combat and pushing the enemy out of positions they attempted to take following the attack on the Kakhovka Hydroelectric Power Plant.